Donvelly.
Donvelly – Kulie.
The big Voice on the radio -Donvenlly drops a new worship song titled KULIE, featuring Chinasa Obike.
Kulie means Arise.the time has come for Christians to call on Our maker to arise and fight our battles because the errors of life needs to be corrected.
A spirited song with high unction to take your rightful place in destiny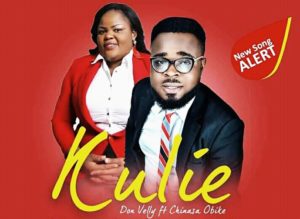 DezMayorz.org
DOWNLOAD and share the audio below.
.