Gov Wike gives S.A. portfolios, shunned non indigenes and students.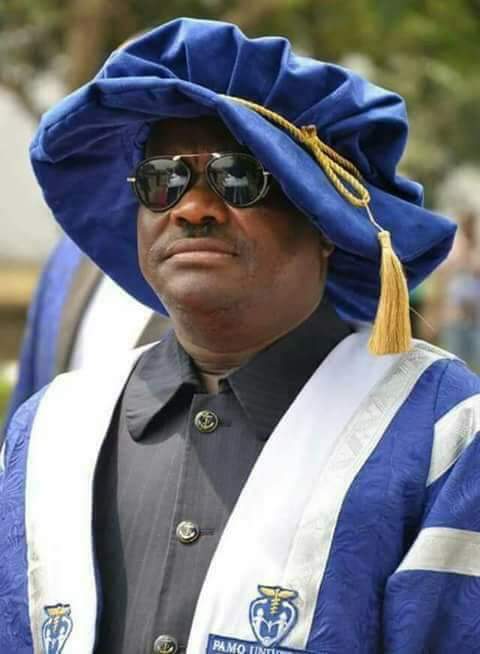 Gov Wike SA
GOV. NYESOM EZENWO WIKE GIVES PORTFOLIOS TO SPECIAL ADVISERS.
The Rivers State governor, His excellency Gov Nyesom Ezebunwo Wike has assigned portfolios to his Special advisers and totally shun non indigenes and students.
Non indigenes in Rivers State are thrashed and shunned in Rivers State Executive Council. The non indigenes in Rivers State are neither given the post of a commisioner nor S.A. position, even when the non indigenes gave about 55% of Gov Nyesom Wike votes both in first and second tenure.
Also, Wike is yet to involve students in his cabinet. Although there is possible room for more appointments but non indigenes in Rivers State are extremely unhappy with the Christian state governor, Nyesom Wike.
SPECIAL ADVISERS & DESIGNATIONS
1)Hon. Sunny Wokekoro– Pleasure Park
2)Mr. Alabo D. George-Kelly–Special Projects
3)Barr. Okiri Aribitonye Mohammed–School Sports
4)Barr. Erastus C. Awortu —NDDC Matters
5)Hon. Sylvester Ngbar—Infrastructure
6)Hon. Victor D. Ekaro—Security
7)Hon. Innocent Paddy Wali–Urban Development Control
Barr. George Ariolu—Public Procurement
9)Hon. Deima Ibifuro lyalla—Emergency/Relief Services
10)Barr. Emma l. Utchay—Employment Generation
11)Engr. Nkem Nwaribe—Pension Matters
12)Hon. Harvey Azuka Ideozu—Budget
13)Hon. Andrew Nwanjoku—Rural Development
14)Sor Austin Lenyie—Project Monitoring & Implementation.
COMMISSIONERS
1. Sir Sam Ejekwu – Transport
2. Hon Austin Ben-Chioma – Works
3.Barr. Sylvanus Nwankwo – Employment Generation & Econ. Development
4. Barr Osimah Gina – Physical Planning &Urban Development
5. Barr. Mrs. Inime Chiwenwo-Aguma – Social Welfare & Rehabilitations
6. Mrs Ifeoma Nwankpa – Commerce & Industry
7. Dr Peter Medee – Energy & Natural Resources
8. Dr Bariere Thomas – Special Duties
9. Dr Fred Kpakpol – Agriculture
10. Mr Paulinus Nsirim – Information & Communication
11. Elder Tasie Chinedu – Housing
12. Mr Rodaford Long-John – local Government Affairs
13. Prof Kaniye Ebeku – Education
According to the statement, they are to resume duties immediately.