Bonny people in Rivers State should hold Nigerian police responsible for the death of their son.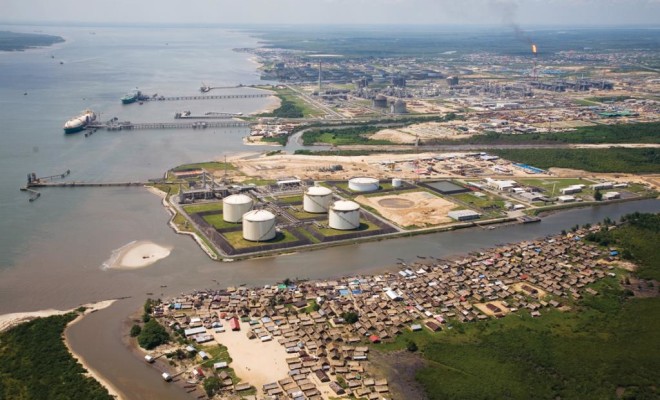 Rivers State Bonny people should hold Nigerian police responsible for the death of their son in Oraifite, Anambra State.
It is not that easy for IPOB to engage  well equipped Nigerian armed Forces and overcomed them, that they had to run away and reinforced. Nigerian police are not telling us the real truth.
There is no tension in Bonny over alleged killing of ACP by unknown  members
Late ACP Oliver Inoma-Abbey. Bonny people have been living and cohabiting with Igbos peacefully for years now.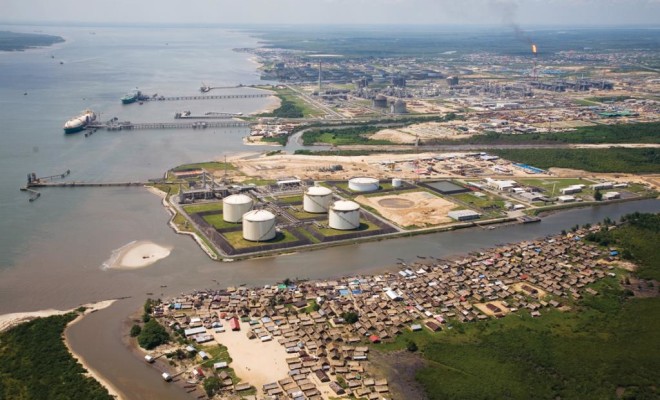 Meanwhile, IPOB denied killing of any person in Oraifite much more of killing police officer, said it's the Nigerian police that attacked the community, killed 5, burnt houses and raped some women.
Recalled earlier this year how Nigerian army killed a Rivers State born soldier  Colonel Ken Elemele in the name of Boko Haram, few months to his promotion. So also they may be behind the killing of Bonny born police man in the name of IPOB.
Igbos in Bonny have no reason to be in fear over alleged killing of ACP Oliver Inoma-Abbey by IPOB/Nigerian police.
Wife, also a senior police officer, reacts
Okafor Ifiebor/Port Harcourt, as questions is rising as the people of ancient kingdom of Grand Bonny in Bonny Local Government Area of Rivers State mourns a Chief-elect in the area, Assistant Commissioner of Police (ACP) Oliver Inoma-Abbey over the gruesome murder of ACP Oliver Inoma-Abbey in Orafiete, Anambra State on Monday.
The late ACP Oliver Inoma-Abbey was among police officers gruesomely murdered by persons suspected to be members of the Nigerian police or proscribed terrorist group, Indigenous People of Biafra (IPOB).
According to a statement by the Police, armed IPOB members attacked Inoma-Abbey with his men, burnt their vehicle and set them ablaze leading to the death of the Assistant commissioner of Police and one of his men, while two others sustained different degrees of burns and were rushed to the hospital where they were still receiving treatment.
According to information from Bonny, the gruesome manner of the ACP Oliver has triggered a palpable questions, asking the police to say the truth and fears among people of Igbo extraction in Bonny Island, especially and Bonny local government area in general over fears of reprisal attacks on them by youths of the community over the murder of their Chief.
The late Oliver Inoma-Abbey was to be installed Chief and Head of the Abbey-Hart Chieftaincy House of Bonny Kingdom before he was murdered.
According to a close source to the family of the late Senior Police Officer in Bonny, "the Late ACP's immediate family are seriously pained because plans were afoot transfer him to either Yenagoa of Port Harcourt in preparation for his coronation, which can do while still in service."
In a related development,the wife of the late ACP, Dr Mrs Rita Akpenyi Inoma-Abbey, a lawyer, and also Senior Police Officer formally announced the demise of her husband in a Facebook post today thus:
"This is to officially announce the death of my dear husband ACP Oliver Ibidough Inoma-Abbey. May God alone be praised. He giveth and He taketh. Indeed, God is perfect in all things. Adieu my dear friend, soulmate and husband. Amen!"
Meanwhile, more plain clothe security mean have been posted to sensitive areas and offices of some major oil companies in Bonny for intelligence gathering to forestall possible breach of the peace.
Bonny, an island community, plays host to multinational oil and gas firms such the Nigeria Liquefied Natural Gas (NLNG), Shell Nigeria, Mobil Producing Nigeria Limited, Chevron Plc, among others and consequently have a large Igbo community.
Reacting to the incident, Godswill Jumbo, an indigene of Bonny, a journalist, blogger and former Press Secretary to the immediate past Deputy Governor, Tele Ikuru, said,
"Bonny people are very cosmopolitan in nature and are not given to rash reactions. There already an age-long relationship between the Bonny people and the Igbo ethnic nationality which seems threatened with this recent incident as there were several Igbo indigenes residing in Bonny, working in the multinational oil and gas firms or doing business there."