Amesi Chika.
Amesi Chika hails Gov Wike mega Projects in Rivers State, asked him to bring back CarniRiv.
The Young energetic public affair analyst in Rivers State Amesi Chika has showered praises of Gov Wike projects especially the newly flagged off flyovers in Rivers State and asked Gov Wike to ensure he brings back CarniRiv festival in Port Harcourt.
This he said to the Newsmen in Rivers State on a very long write up :
"Let me commend the Governor for initiating huge capital projects ( Okoronuodu, Rumuogba and Obunnuabani overhead bridges) in his second administration in our dear loving city of PortHarcourt and equally urge him to look into one of the most lucrative sector "culture and tourism" which is in a sorry state. CARNIRIV which was introduced by the ministry of culture and tourism of the then administration."
"I believe it was geared into re-awakening Rivers people's cultural pride and values. CARNIRIV has been the convergence and the showcase of Rivers state rich cultural heritage from the 23 Local Government area amidst grandeur, fun, color and economic benefit. The journey of state carnivals in Nigeria stated in Rivers State in the year 1998 in a bid to display our cultural originality, putting Rivers State on the positive light and to promote the spirit of brotherliness knowing that Rivers State is a multilingual and multicultural state.
"I believe Carniriv achieved the objective of placing Rivers State in a positive light among comity of nation and marking the state enabling to attract business, people and tourists globally. It equally created an annual platform that connected brands to it's target audience in Rivers State and the neighbouring states as well."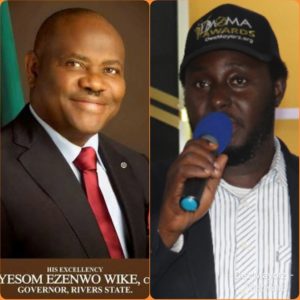 "I like to make reference to a quote by the current state governor in his inaugural speech on the hosting of National Festival Of Arts And Culture (NAFEST) 2018 in Rivers State " that culture empowers humanity by improving inter-personal relationship" and I asked myself is there much distinction between CARNIRIV and NAFEST? With all pride Rivers State Government accepted to host the 31st edition of the festival which attracted 18 states of the federation."
"I kindly appeal to the current state government of Rivers state to re-initiate Carniriv in a bid to restore our lost cultural glory, create platforms for young talents and enabling environment, showcase brands to comity of nation and improve the IGR of our dear loving Rivers State." – Amesi Chika.
Amesi chika is a youth leader, political and public affair analyst. An entrepreneur and Leadership coach.