Anambra state bad roads.
Contractors without capacity responsible for bad roads in Anambra State – Mr Flamboyant.
The Rivers State Online Media Practitioners Association of Nigeria (OMPAN) chairman – Okoye Chidiebele Stephens, who is also native of Ifitedunu in Anambra State has bemoaned the bad state of roads in Anambra State, blamed Contractors without capacity who are allowed to handle road contracts in Anambra State.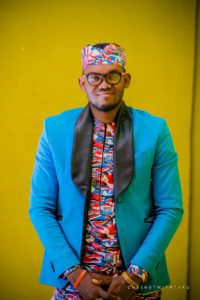 Speaking to Online Media practitioners compiling the list of roads in a bad condition in Anambra State, Mr Flamboyant urged the Anambra State governor, His Excellency Gov Willie Obiano to forget politics and get down to work by taking a  good look at the bad roads in Anambra State and do the needful.
He also urged the Anambra lawmakers to make a law that will effectively checkmate the method of awarding roads contracts and construction in order to combat the high rate of contractors without capacity in Anambra State.
"….Using the Nkwo Ifitedunu market road as a case study handle by Cosco Construction Company, there are so many other bad roads that need attention right now in Anambra State.
The governor of Anambra State, Willie Obiano has to do something now.
I blame so many contractors without capacity handling some of this Anambra State roads project. " Mr Flamboyant.
"Many of the roads have been awarded by the governor but still nothing has been done. It's either the government have not fully funded the project or the contractors don't have the capacity to deliver because there are no smart laws guiding the Anambra State methods of awarding contracts. Contractors without capacity are messing up the whole thing"
I urge the Anambra State lawmakers to make a smart law to combat this bad roads and bad contractors in Anambra State. " – Mr Flamboyant added.
Okoye Chidiebele Stephens is the chief organizer of the prestigious South East and South South DMOMA Award.
Below are the list of spotted roads that needs attention now in Anambra State compiled by Online Media Practitioners.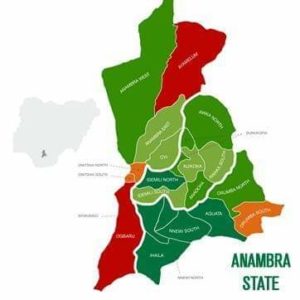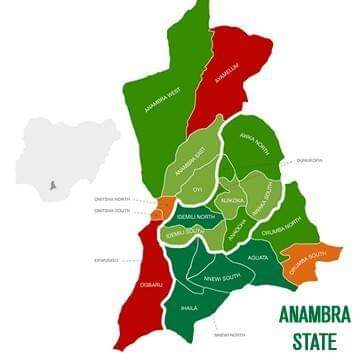 LIST OF SOME BAD ROADS IN ANAMBRA STATE
1a. Nkwo Ifitedunu – Abba road.
1b. Onitsha – Owerri road
2. 3 – 3 – Nkwelle road
3. College of Education, Nsugbe road
4. Anaku – Omor road
5. Awka Road,
6. Oguta Road
7. Modebe Avenue linking Obanye junction
8. Iweka road by Modebe Avenue Junction
9. Zik's Avenue, Fegge
10. Creek road, along APZ, Fegge
11. Obianwu Street, Onitsha
12. Egerton – Obi Street link road (opposite Onitsha High School)
13. Emejulu Street, Onitsha
14. Ezenwa Street linking to Venn road blocked by debris from collapsed 2 Storey building
15. Iboku Street, Onitsha
16. St. John's Street, Odoakpu
17. Nkisi Palace way, GRA Onitsha
18. Okosieme street, Onitsha
19. Agulu Avenue, (leading to Mgbuka) Nkpor
20. Mercedes Avenue, Nkpor
21. First bank roundabout, leading to Motor Park, Nnewi
22. Ibeto junction towards NkwoNnewi market.
23. Aroma junction by the overhead bridge
24. EnugwuAgidi-Ukpo-Oyeagu by pass
25. Finotel road heading to Amansea, Awka
26. Revenue house road, Awka
27. Mgbemena road, Awada
28. Rainbownet road, from back of Army Barracks to Ukaegbu Junction, Awada
29. Okpoko
30. Show light road Okpoko
31. Iyiowa Odekpe road
32. Akpaka Gra
#fixanambraroadsnow