Compassionate Mayor.
Compassionate Mayor Victor Ihunwo comes to the aid of an helpless Widow with her six kids.
(the window identity is kept confidential).
The Port Harcourt City Mayor continues to show the excess love he has for people as he quickly come to the aid of an helpless widow of six kids.
Thankfully today is Mayor visiting day and she was opportune to see the mayor, she told him her story and he was shocked, the mayor was moved with compassion, he gave her good amount of money, and created further avenue to empower her to start up something.
The lady in question is not even from PHALGA (Port Harcourt City Local government), Mayor met her for the first time in in his office today and she left the Port Harcourt City with tears of joy.
The young widow, lost her husband in June and her in-laws have been unfair to her. Her life story line was heart breaking and touchy.
Speaking to Dez Mayorz Nigeria, she said: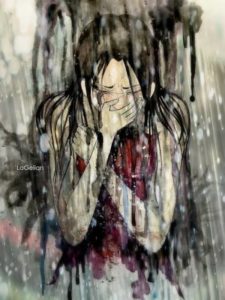 " ….My husband died ooo, with my six Pikin (children) , it was not easy at all….
I dey confused today, hungry, and no hope l, I, I dey, I dey beside the court looking for help, was tired, I dey sit somewhere there (in Port Harcourt Court) crying and one better woman asked me what happened and I told her family problems, the woman then say make I go to City council and see the Oga Mayor that the Oga mayor helps people….that's how I waka come Mayor's office ooo"
"Am very happy now, Lord bless Oga Mayor, bless his wife and children " -the Widow joyfully prayed for Mayor Victor Ihunwo Nyeche.
Recall that Mayor Victor Ihunwo Nyeche won DMOMA Award most accessible Local Government chairman in Nigeria for his excess love for mankind.
Mayor Victor Ihunwo is always accessible, he creates time for the poor, rich, young, old, indigenes and non indigenes…..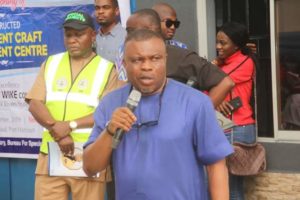 Dez Mayorz report.