Winners of 2019 DMOMA Award.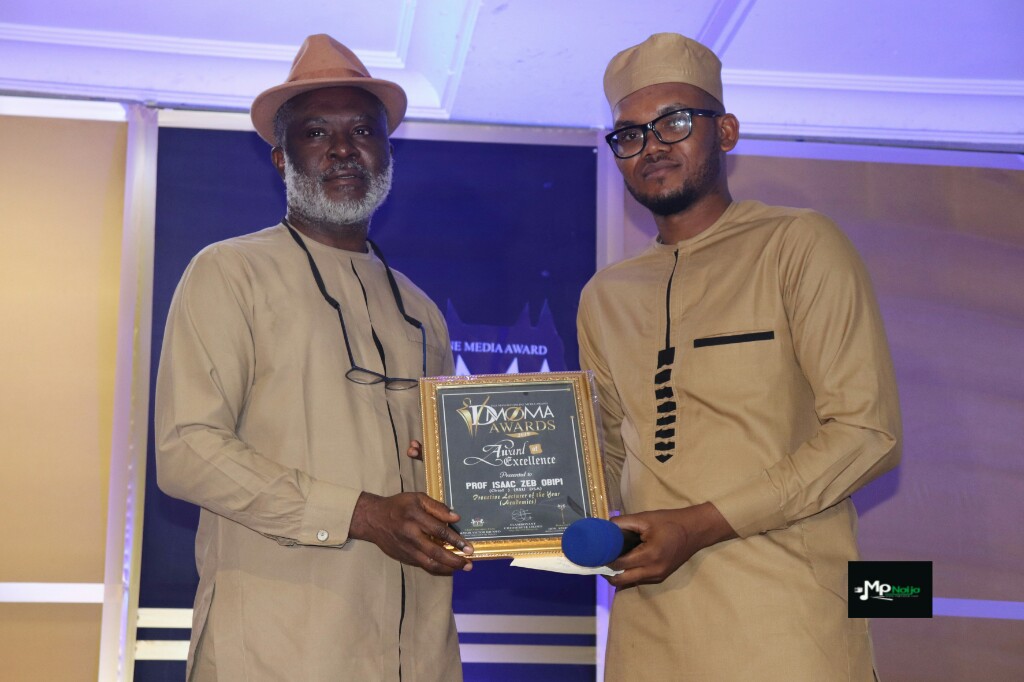 DMOMA Award 2019.
DMOMA Award 2019 winners.
The organizers of Dez Mayorz ONLINE MEDIA AWARD release the list of the winners for 2019 DMOMA AWARD after being nominated and voted for.  The award is predominantly  South East and South south political zone in Nigeria.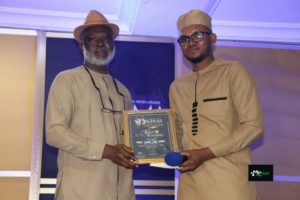 The Award night took place at Cubana Event Center, GRA, Port Harcourt on 27th September 2019.
The award was able to bring PDP, APC, APGA, others together for common goal. Engineers, medical personality, legal practitioners, Online media practitioners ,politicians, religious people, others were all awarded.
Below is the full list of the winners in their various categories:
1. Commissioner of the year.
– Mark Okoye – Commissioner of Economic, planning and budget, Anambra state).
2. Politician of the Year.
– Bola Tinubu.
3. Company of the year.
– BelemaOil Producing ltd.
4. Medical Personnel of the year.
– Dr Ikechukwu Odo (Meridian Hospital director /Doctors president).
5. Legal Practitioner of the year.
– Chief OCJ Okocha.
6. Most Accessible LG chairman of the year.
– Hon Victor Ihunwo Nyeche (Port Harcourt City Mayor).
7. Most Proactive Lawmaker of the year (States – Rivers /Anambra / others).
-Hon Lawrence Ezeudu (Dunukofia in Anambra State.).
8. Most proactive Lawmaker (Federal).
–Hon Ken Chinda
9. Media Personality of the year.
-Marshal Obuzor
10. Media Icon of the Year.
– Emma Okah.
11. Best Blog of the Year.
– Scannews.
12. Sports Personality of the Year.
– Ifesinachi Friday (Mr Universe).
13. Engineer of the year.
– Engr. Buchi Ugwu.
14. Entrepreneur of the year.
-Coteck Furniture Ltd
15. Best secondary school of the year.
-Alpha Academy (Eagle Island).
16. Proactive Lecturer of the year (academics).
– Prof Isaac Zeb Obipi [chief ] (RSU DSA).
17. Best Bank of the Year.(Rivers State branch).
– Access Bank.
18. Social Media Influencer of The Year.(3winners).
-Nkiru Homann.(Germany)
-Comr Jeffery Wobodo.(Rivers State)
– Mbanugo Onyeka Nelson (Anambra State).
19. On Air Personality of the year(2winners).
-Agnes Asigo.
– Joy Ossai (lady J, wish FM))
20. Gospel Music art of the year.(2winners)
-Fr Chimaobi Ohaji.
-Sensational Bamidele.
21. Youth Impact Award.
–Hon Chukwudi Dimkpa
22. Best Modelling Agency/model/ presenter of the year.
–Angel Triumph
23. Creative Art (Entertainment and brands).(2winners).
– Adviser
– Csplendor.
24. Community Development Organization of The Year Award.
-NGO, SELFLESS SERVICE INTERNATIONAL
25. Humanitarian Service of the Year Award fighter.
-Home For Streets children (Diobu).
26. Activist /Freedom Fighter
-Nnamdi Kanu.
27. Prolific Writer of The year.
-Bright Jossy.
28. Philanthropist of the year.
– Bro Felix Obuah.
29. Proactive Educational organisation.
–Stella Chinonye Onyebuenyi. (Smart Mind Africa, Education House (Ghana /Nigeria).
30. Councillor of the year.
-Hon Hebah Larry Godwin (Emohua LGA).
31. Unique Group.
-Talkaholic Unlimited Group.
32. Traditional Ruler of the year.
-Obi of Onitsha.
33. Pastor/Priest of the year
-David Ibiyeomie.
34. Arm Force Personality of the year.
– DSP Nnamdi Omoni(police PRO).
35. ICT Personality of the year.
– Victor Tin (NaijaDomain).
36. Woman of excellence Personality of the year.
-Mrs Ipalibo Banigo (Rivers State Deputy Governor)..
37. Magazine Publisher of the year.
– Orange Magazine.
---
---
---
---
Honorary Award.
– New Generation Rivers Youths. a. k. a RiversFirst Proponents.
-Kato Dienye.
-SDA Port Harcourt conference, (Hands of Hope Project )
-Mkaze
-Amb. Desmond Akawor, DG Greater Port Harcourt Development Authority.
– Mr Isaac Utere (Media Works)
-Prof M. F. N. Abowie. (First chemical engineer in Nigeria).
-Maazi Nnamdi Kanu (IPOB supreme leader)
– Ankio Briggs. (Activist and Freedom fighter).
– Dr Uriah Stephen Etawo. (Former Medical Director UPTH).
– Hon Gift Oduah.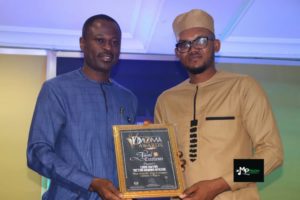 Official photos coming later.