Seabed Primary School Port Harcourt.
(By Bob Abayomi, PHALGA Chief Publicity Secretary.)
COMMISSIOING OF THE RECONSTRUCTED AND EXPANDED SEABED MODEL PRIMARY SCHOOL BY GOV NYESOM EZENWO WIKE CON,GSSRS,POS(AFRICA).
Mayor of Portharcourt City Appeals for The Reconstruction of Community Secondary School Nkpolu Oroworukwo…
Mayor of Portharcourt City Hon Victor Ihunwo JP has appealed to the Governor of Rivers State, Chief Nyesom Ezenwo Wike CON,GSSRS, POS(Africa) to reconstruct community secondary school Nkpolu Oroworukwo so as to finally complete the reconstruction of virtually all Government owned primary and secondary schools in Portharcourt City.
Hon Victor Ihunwo JP, made the appeal in his his welcome address during the commissioning of the reconstructed and expanded seabed model primary school by Gov Wike.
The Mayor appreciated Gov Wike for all his good works in Portharcourt City since his assumption of office little over four years ago.
He said in the first 100 days of Gov Wike's second term in office, he has not relented in his service delivery to the people of Portharcourt City, rather he has carried on from where he stopped last term and have lined up several laudable projects to be commissioned in the city.
Projects that include the Reconstructed and Expanded Rumuwoji Ultra Modern Market,The Reconstructed and Expanded Fruits and Vegetables Garden Market,a brand new civil servants quarters and the new Nigeria Labour Congress House to mention a few other projects.
He assured the Governor of the unalloyed support of the people of Portharcourt City to the success of his second term in office like they did in his first term.
Some notable leaders of Portharcourt City that joined the Mayor in welcoming the Governor to Portharcourt City for the commissioning includes Eze Christopher Nwonodi "Eze Risi Ohia Abali" Chief Azubuike Nmerukini Chairman River State Local Government Service Commission, Hon Ken Chikere Member Federal House Of Representatives,Hon Solomon Wami Member Rivers State House of Assembly, Hon Mrs Marian Fibresima Deputy Mayor of Portharcourt City, Hon Collins Omunakwe Leader Phalga Legislative Assembly, Mrs Blessing Nsiegbe Former Member Federal House of Representatives, Barr Mrs Inime Chinwenwo Aguma to mention a few others.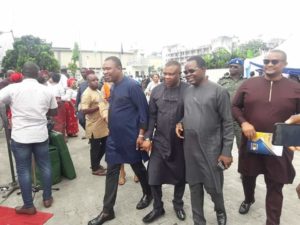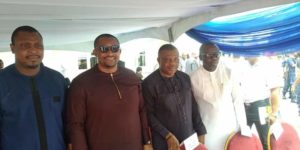 ---
---
---
---
Generally, (From Simeon Nwakaudu , Scannews).
Governor Wike commissions Sea-Bed Model School, restates commitment to access to education
In line with his commitment to the creation of access to quality basic education, Rivers State Governor, Nyesom Ezenwo Wike on Monday commissioned the reconstructed and remodelled Sea-Bed Model Primary School, Port Harcourt.
The school is one of the 253 Schools upgraded and expanded by Governor Wike in the last four years. The Sea-Bed Model Primary School, Port Harcourt was delivered as part of Governor Wike's first 100days in office for his second term.
Commissioning the school, Governor Wike assured Rivers people that he will continue to uplift the standard of education in the State through critical interventions.
He said: "We shall continue to engage in human capital development. And the best way to engage in human capital development is to fund educational development".
Governor Wike announced that the State Government has awarded contracts for the construction of 69 Primary and Basic Education Schools across the state.
"We are awarding contracts for the construction of 69 Primary and Basic Education schools for the expansion of the frontiers of education.
"These projects will be handled by people of Rivers State, who will be empowered in the process of executing the projects ", he said.
He said that the Rivers State Government will continue to develop the education sector as a way of securing the future of Rivers State.
The Governor reiterated the abolition of fees and levies for all primary and Secondary schools in the State.
He said: "We shall sanction any school administrator or principal that collects any type of fee. We have made provision for the funding of all schools in the state".
Governor Wike said that while other States celebrated their first 100days through press conferences, the Rivers State Government has continued to deliver projects to the people.
In a project description, the Permanent Secretary of Bureau of Special Projects, Mr Sunny Okere said that the school was remodelled and expanded. He said the new school now has computer laboratory, Electronic Library, new classrooms and a Generator House .
Chairman of Rivers State Universal Basic Education Board, Venerable Fyneface Akah said that this is the first time that the school is witnessing upgrade after 106 years of existence.
Mrs Inko-Tariah of Christ Church thanked the Rivers State Governor for delivering on his promise to the Church . He said that the project is a testament that Governor Wike is a man of his wordsmith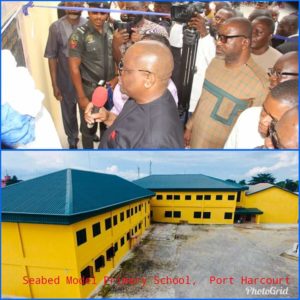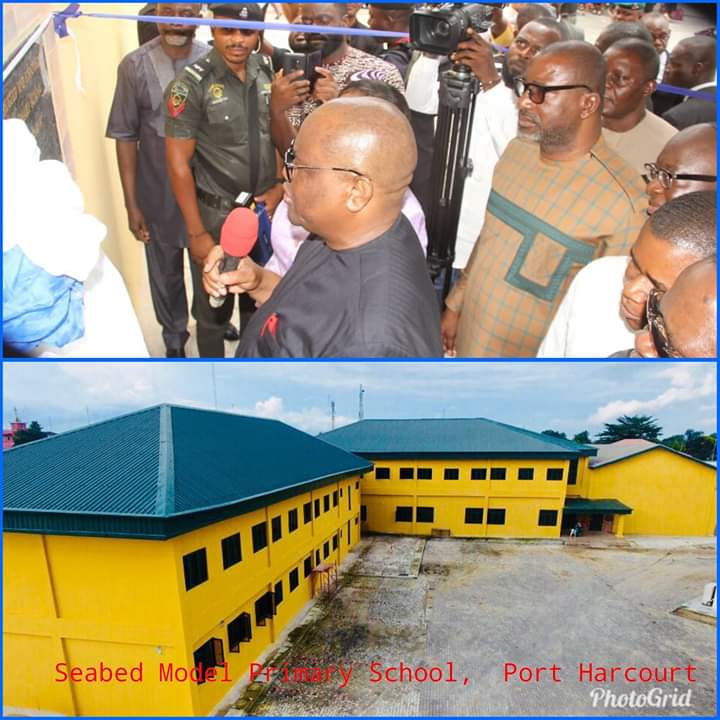 Simeon Nwakaudu,