SonofMan eulogies his late Father, Blesses his family. Saint Aboki suspects Pastor Chido on the death of SonofMan's father.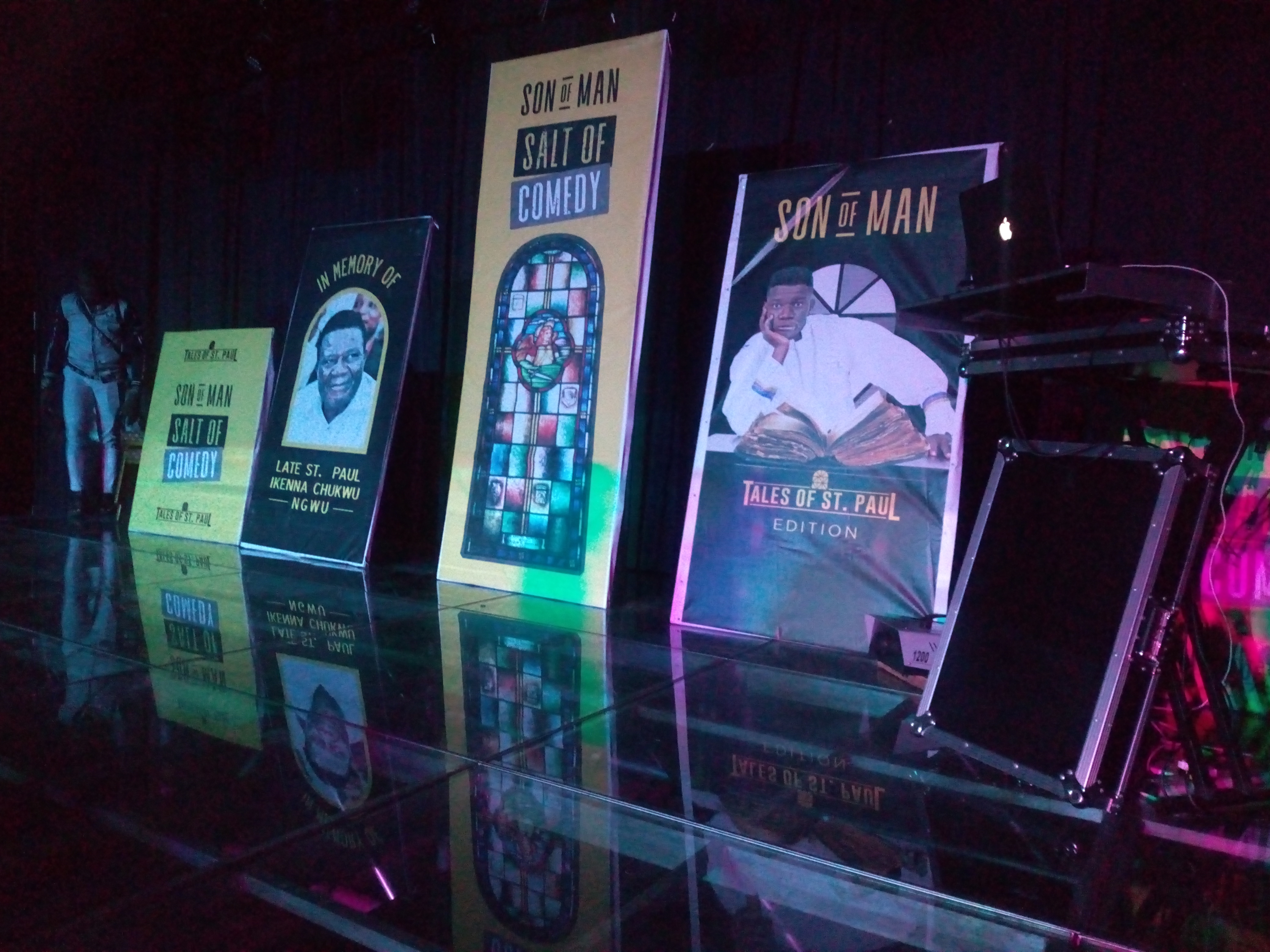 SonofMan eulogies his late Father and blesses his family members in his comic event titled Tales of St Paul (Salt of Comedy). The event experienced an amazing performances from Angel d Laff, Kobaba, Payo G, Saint Aboki, Spartacus, Akpan Okon, mc JP, Danny Spry, GSN, among others.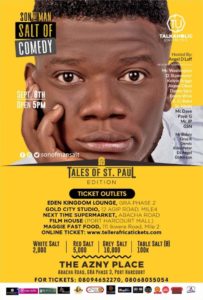 Reactions:
Nigerian comedian Saint Aboki blames Pastor Chido for the death of SonofMan's death. This he said during the SonofMan Tales of St Paul event where the backstage artwork of SonofMan's late Father contains Pastor Chido at the background.
Akpan Okon jokingly lists comedians that copy his jokes, which Dez Mayorz Nigeria won't like to publish here. He blasts church and Christian communities that don't come out to support talents of their own.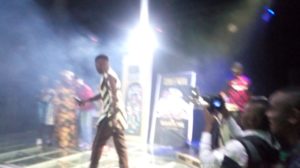 GSN comes on Port Harcourt bloggers, who doesn't encourage events and event hosts, and urged them to extensively promote and encourage Port Harcourt contents and events…..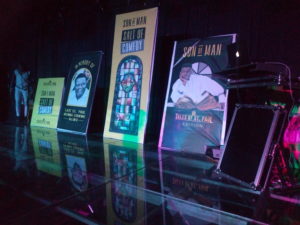 Details and photos of the event coming later.