How Gov Wike kills PDP, disappoint many Nigerians with his congratulatory message to Buhari.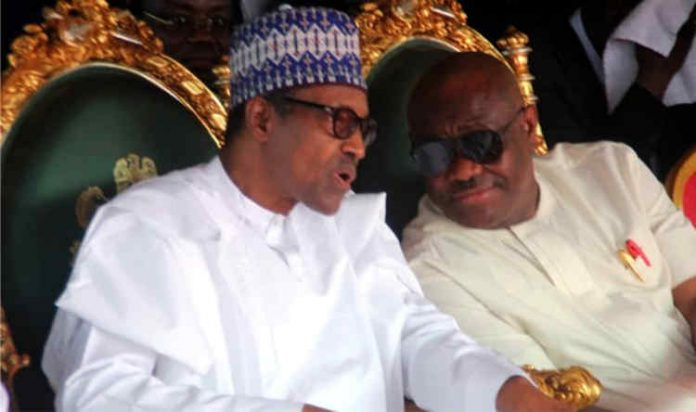 How Gov Wike kills PDP, disappoint many Nigerians with his congratulatory message to president Buhari.- Fred Obuzor narrates.
The Rivers State Governor shot PDP in the head with his congratulatory message to president Buhari victory in the presidential election tribunal.
So many people in PDP especially South South and South East are really disappointed and not happy with the timing of his congratulatory message.
He would have waited for PDP to make official statements before sending his message.
This shows his recent developed hatred on PDP.
The fact that there is issue in PDP over who becomes the minority leader in the Legislative assembly which didn't favour Gov Wike shouldn't have been the reason of his wild congratulations to Buhari.
There is nothing wrong with him congratulatory president Buhari, but a major PDP stakeholder congratulating Buhari when PDP have not spoken is a big shot on the head of PDP.
It's crystal clear that Gov Nyesom Wike and Rivers State people have done so much for the PDP resuscitation and survival, but party supremacy still stand.
This lead to the rumour that Gov Nyesom Wike will soon defect to APC, based on his several threats on PDP and so on.
It's contradictory that a governor who accused Buhari and INEC on irregularities during the elections is now the one congratulating him. – Fred Obuzor narrated.
National Publicity Secretary of the PDP, Kola Ologbondiyan, in a statement after the ruling said that the party was shocked that the tribunal failed to point to justice despite the flawless evidence laid before it.
He insisted that President Buhari was not only unqualified to contest the election but also did not score the majority of valid votes at the polls.
There might be an uproar and a little bit of shake up in People's Democratic Party (PDP) as one of the strong members and governor of Rivers State Nyesom Wike congratulated President Muhammadu Buhari on his victory at the presidential election petition tribunal.
Wike's congratulatory message was contained in a statement issued by Simeon Nwakaudu, his media aide. This we gathered did not go down well with some chieftains of PDP who believed Wike has traded his loyalty.
The five-man panel led by Mohammed Garba in a unanimous decision dismissed the petition of the Peoples Democratic Party (PDP) and Atiku Abubakar, its presidential candidate.
The panel said petitioners failed to convince the tribunal for the reliefs they sought.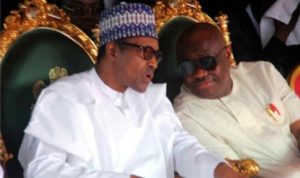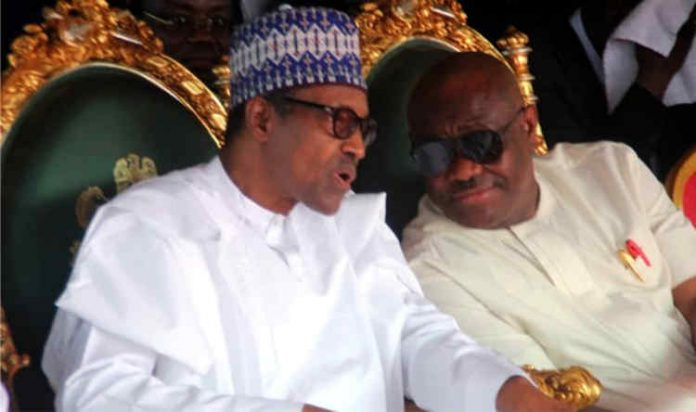 In his petition, the PDP presidential candidate claimed that he won Buhari with over a million votes.
He also prayed for an order declaring that the president does not have the requisite academic qualifications to hold office.
But the petition was dismissed in "its entirety."
However, Wike urged Buhari to use his victory to work for all Nigerians, "irrespective of their political leanings."
"Governor Wike called on the President to work towards the unity of the country, noting that the country is divided," Nwakaudu said.