-Rivers State Entertainment Stakeholders Commends Gov Nyesom Wike Task Force.
-Remind him of the Sector Pivotal meeting with him.
RIVERS STATE ENTERTAINMENT STAKEHOLDERS COMMENDS GOV. WIKE ON TASKFORCE, 100 DAYS IN OFFICE COMPLETED PROJECTS CELEBRATION; REMINDS HIM OF THE SECTOR'S REQUESTED PIVOTAL MEETING WITH THE GOVERNMENT
"We Wish To Thank And Commend The Executive Governor Of Rivers State, His Excellency Chief(Barr.) Nyesom Ezenwo Wike, CON, GSRSS, POS (Africa) On The Set Up Of The Rivers State Task force On Street Trading, Illegal Motor Parks And Markets Ably Led By Hon. Bright Amhewule Which Has In Less Than A Week Of Its Operation Brought About Cleanliness, Normalcy And Sanity To Our Dear Garden City Of Port Harcourt."
"We Believe, With Such Great Feat Attained In Just Few Days Of Inception And The Hard work, Passion And Zeal To Help The Government Execute Orders Responsibly Displayed By Our Youths, Every Other Areas Of Concern In The State Would Be Under Control In No Due Time With More Youths Engaged Meaningfully In All Activities Of The State."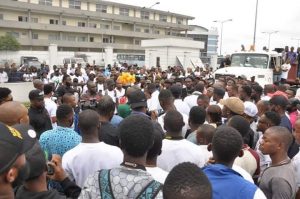 "It Is Our Fervent Prayer And Plea That The TaskForce Keep Up The Good Work They Have Started While Refraining From All Forms Of Illegalities That Could Tarnish Their Image And Destroy The Good Works Done So Far As Attested By All In The State."
"We Also, Join All Rivers People In Appreciating The Governor In His Government's 100 Day In Office Celebration Of Numerous Completed Quality And People Oriented PROJECTS Like The Real Madrid Football Academy, The World Class Reconstructed Government Craft Centre Etc… The Use Of More Indigenous Contractors And Job Creation For Our People, Especially The Youths."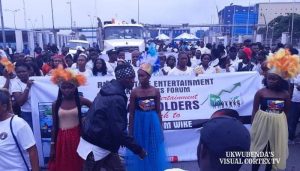 "Finally, We Wish To Humbly Remind His Excellency, Our Governor Of Our Appeal/Request For A CRUCIAL MEETING WITH THE ENTERTAINMENT SECTOR Of The State At Our Congratulatory/Presence Registry March To Government House Port Harcourt From Pleasure Park On Thursday, The 9th Of May 2019 In An Address Collectively Signed By All Industries Of The Sector As The Sector Has Got So Much To Offer Positively And Ready To Contribute Her Quarter Meaningfully To The Rivers State's Development."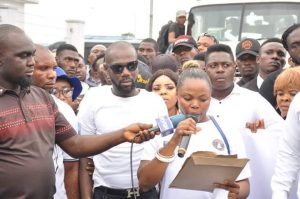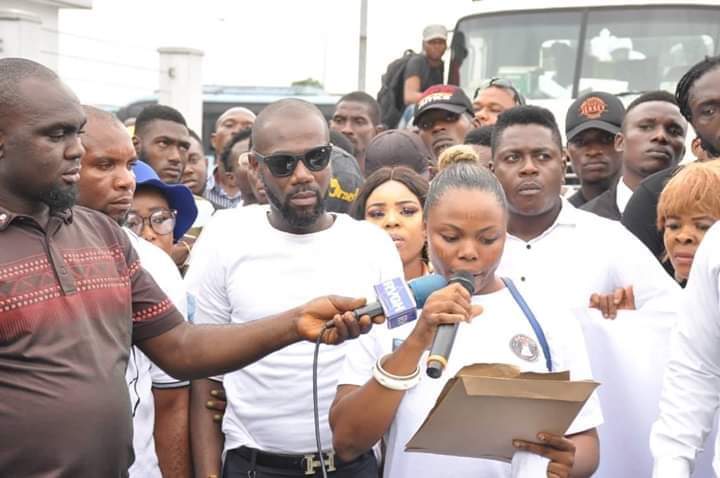 God Bless Rivers State Entertainment! Stakeholders Movement
God Bless Rivers People!!
God Bless Rivers State!!!
Sign:
JIKUME BETHLEHEM
30/08/2019