KObaba Youth Convention.
Theme : Thriving in Nigeria.
Date : Saturday 17th August, 2019.
Venue : Grace Place (Eden) Event Center, Evo road, GRA, Port Harcourt.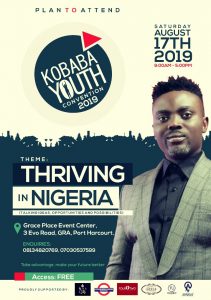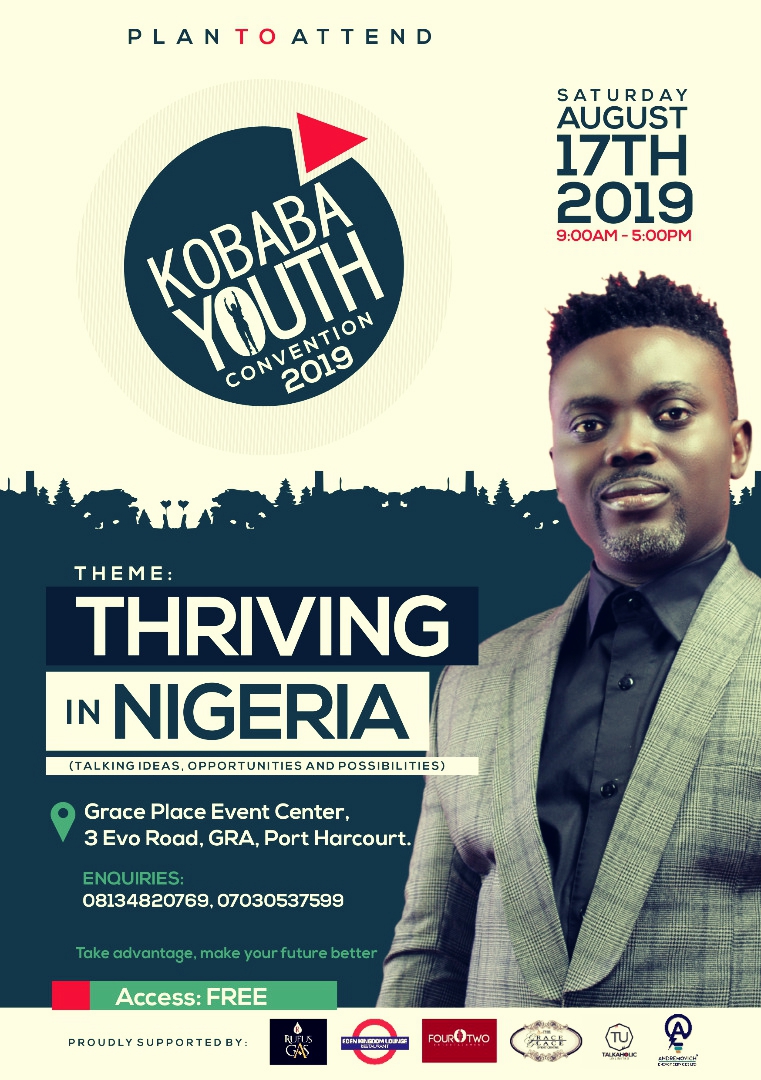 "Please am committing my resources to inspire, encourage and transform youths as I host the maiden edition of KObaba Youth Convention in Port Harcourt. Its happening this weekend; August 17th 2019. Please hurry and register to book a seat, the registration is free.
I have 5 consultants that will handle our Special Session on Entrepreneurship, Employee Effectiveness, Social media marketing, Personal development techniques and salesmanship that will be running concurrently. Four Speakers giving brief lectures and 6 experts on our Panel session duscussing Ideas, opportunities and possibilities for the Nigerian Youth. Hurry and registration now. I repeat, its absolutely free and you need to take advantage. " – Kobaba.
Click below to register.