Rivers lawmaker petition Niger Delta Petroleum Resources Ltd.
The National Secretary #1millionyouth Hon. Major Jack gets committee chairman as the 9th Assembly Converges For its 30th Legislative Day.
The plenary session of the 9th Rivers State House of Assembly during its 30th legislative day had a petition brought by the Rt. Hon. Ehie Ogerenye Edison, Deputy Speaker of the RSHA.
The petition which frowns at the Niger Delta Petroleum Resources Limited is based on the marginalisation of the Ahoda-East people and defrauding of the government through tax invasions.
Hon. Major M. Jack, Deputy Whip of the House was appointed chairm of the Ad-hoc Committee by the Rt. Hon. Ikunyi Owaji Ibani, DSRSS, KSC, Speaker of the 9th Assembly before the floor was adjourned to a later date.
While at the conference briefing, Hon. Jack informed the press that the committee will ensure full scale investigation and come up with report and recommendations and that all parties involved will get fair hearing in the #OML54 issue.
He said, " The petition can trigger security crises in the area and it is the things the State State Government is trying to curb.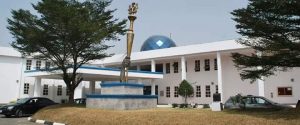 " The Governor of Rivers State, Chief (Barr.) Nyesom-Wike has stated that the security architecture must be brought to normalcy in the State and have lunched the Operation Stink to tackling insecurity." This committe will be fast in carrying out its oversight function in the next few days, the lawmaker added.
While drawing the curtains at the briefing, Hon. Jack advised the Rt. Hon. Ehie to inform the people of Ahoda East to remain calm and law abiding in other not to cause crises in the area that the committee will ensure justice to everyone involved in the petition and that it would not be swept under the carpet.
Read details below.