Hon. Azeru Opara
Five talking points about Hon Azeru Opara that affirmed Port Harcourt City constituency 3 people elected the right man.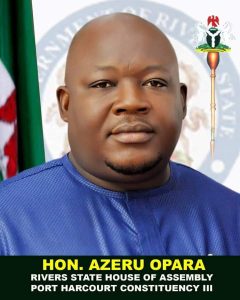 The Rivers State House of Assembly lawmaker representing Port Harcourt City constituency 3, Hon Azeru Opara is verily an amazing honorable member in the Rivers State House of Assembly, known with his genuine attitude and straight forwardness. An handsome tall young man filled with the spirit to serve his constituency.
Barely just a Month in office, he has shown early signs of quality representation to work for his constituency.
Below are the five talking points about Honorable Azeru Opara.
1. RSHA Hon Member:
Hon Azeru Opara was announced winner of the state election conducted by INEC in 2019, after his qualitative campaign across the wards in Port Harcourt City.
He officially opened his constituency office this July and was immediately appointed as the Chairman House Services Committee, Rivers State House of Assembly. Showing how easy he was able to blend with the lawmakers for joint leadership.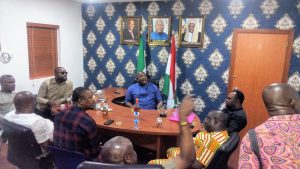 2. Party faithful:
He is a known party faithful who believes in the party and always encourage people to obey the party disciplines. He is a reliable lawmaker. Someone Rivers State can trust, today and tomorrow.
3. Man of Service :
During His campaign in Mile 3 market, Port Harcourt, Hon Azeru Opara called himself "a messenger " who is ready to serve his people. He promised to always deliver their messages to the state government. Indeed he has come to serve. His one month in office is highly promising, which shows that his constituency people will benefit and enjoy alot in his tenure.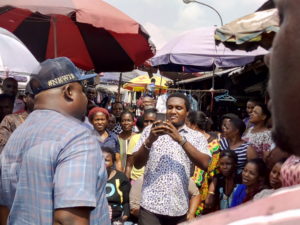 4. Brief biography :
Hon. Azeru Opara is a simple Egalitarian, a native of Rumuokokwu in Nkpolu Oroworukwu, Port Harcourt Rivers State. Married with kids. He is the former PHALGA ward 10 councillor. He's the new FACE of PHALGA Constituency 3.
5. Empowerment scheme in Education:
Hon Azeru Opara is a man who loves and believes in education and he is ready to ensure that some people from his constituency enjoy free education.
During his campaign, he sponsored and paid JAMB/UTME fees to his constituency members. he would continue to grant scholarship to the 24 selected students, across all the wards of his constituency in the higher institution and ensure that the beneficiaries graduate alongside as he is also completing his first tenure in office.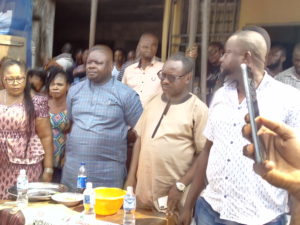 In summary, the first month of Hon Azeru Opara is promising. It shows that Port Harcourt City constituency 3 people elected the right man,  and will benefit alot from him.
All he needs now is love and support from his constituency people to deliver.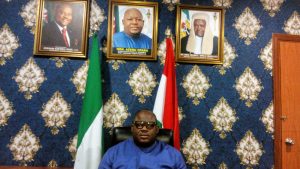 Follow Dez Mayorz always for more updates on Hon Azeru Opara.