Exbrown E advises prostitutes.
The southern Nigeria highlife singer Exbrown E goes too emotional on Prostitutes and money ritual killers as he ask Prostitutes to stop their lifestyle.
The Expert Record Port Harcourt based musician Exbrown E who just dropped a new song titled "TREAT YOU RIGHT ft. MUMA GEE", has come out publicly to talk about prostitution and ritual killers. He showed dismay on the happenings in the country and advised the prostitutes what to do.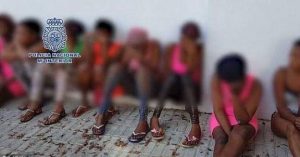 Below is his facebook comment :
"Plz this is my public appeal to every Lady I know or even the ones I don't know that is directly or indirectly into Flirting/Prostitution… I beg you in the name of God, stop it now. Whether u are standing on the road at night, or u get ur clients via online (Digital Prostitutes), or anyhow u run ur own…. Biko stop it. The rate Girls are being killed or used for money rituals is very high now oo… I just lost someone I know due to this lifestyle and somehow I am feeling very bad I didn't try to talk to her or make her stop sleeping around and that is exactly why I am writing this public note to all the Ladies I know…… Plz be contented with what you have already while u work legitimately towards getting better financially… I'm really pained watching a video clip, seeing the lifeless body of my friend in pool of her own blood, and the Guy confessing he killed her for rituals??… Plz Mind the kinda guy you visit, also know that money is not everything incase u are doing it for money…. Yeah I know things are hard & being broke brings lots of temptations but know that you're neither the first nor even the last person to be broke in this world… Even me (Exbrown E Ebirim that is writing this message, I'm broke but that shouldn't be the reason I should resort to doing certain things just for money sake.. God forbid.
NB: Please no one should ask me to send the video, because I won't. Thanks
I pray and hope this my message will Change someone for good!!! May God Be with us all to lead, guide and protect us always. Amen.
#Exbrown_E a.k.a #Nwa_Afo" – Exbrown E.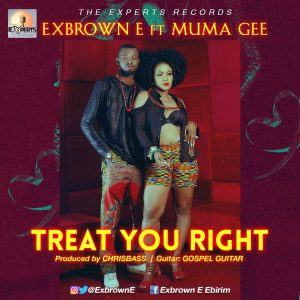 The southern Nigeria music artiste is known with some popular songs including "No competition ". Download his songs below.
DOWNLOAD AUDIO (Treat you Right).
Then No competition audio below.