Rivers State Entertainment Stakeholders.
The people of Rivers State have praised the Rivers State Entertainment stakeholders for their sensational road show to Rivers State government House.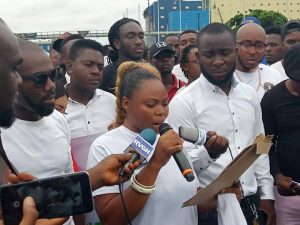 Calling it a sensational movement, well organized, entertaining and alluring.
"I love their composure and style, very entertaining. They should keep it up. I wish I am one of them" Janie Ihunwo  Road side spectator told DEZ MAYORZ.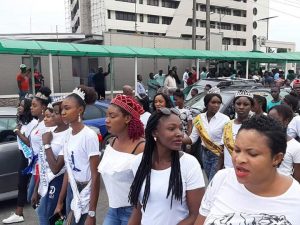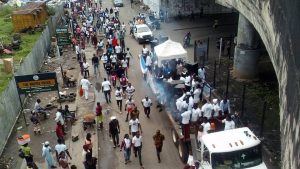 SPAR road side taxi driver blasted Gov Nyesom Wike for not coming out himself to welcome talented hardworking Rivers State Entertainers.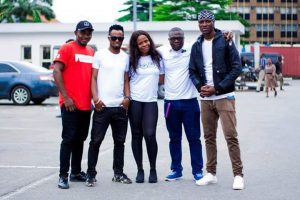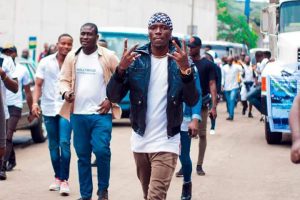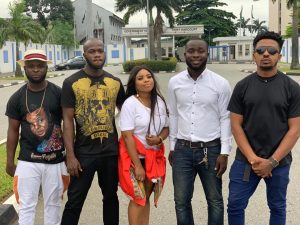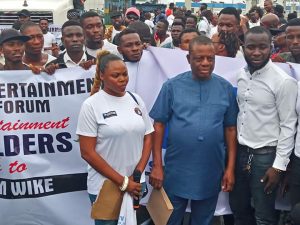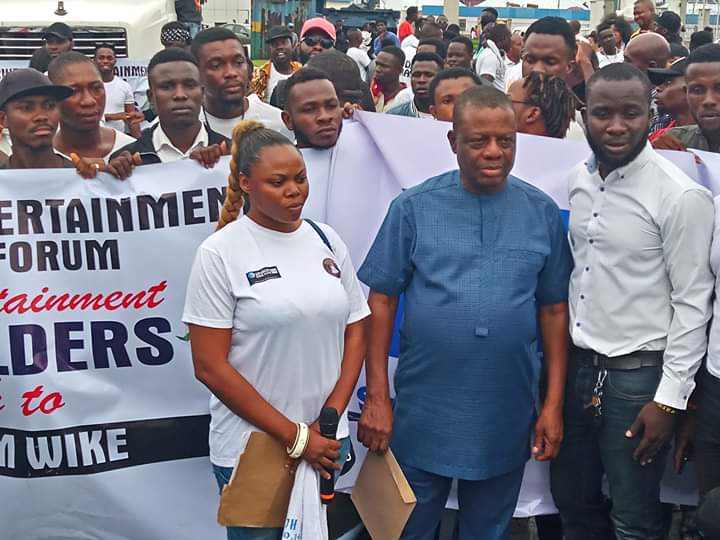 "This is an historic March from the Entertainers. I so much enjoyed the road side performances. My daughter could be a singer you know, because this set of entertainers are smart and learned. I am not happy governor Wike did not welcome them himself especially this period that we need to encourage creativity to curb cultism and kidnapping in the state. Nevertheless, I hope the message get to him as he responds accordingly " – Taxi driver said.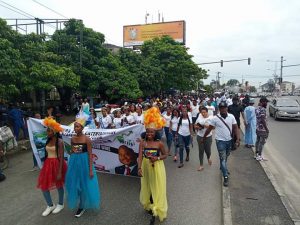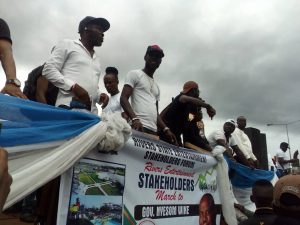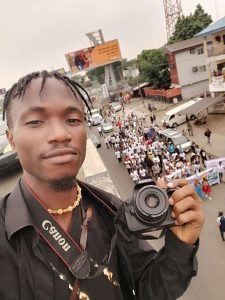 So many Rivers State women and men hailed the Entertainment stakeholders outing and rated them high.
The Rivers Entertainment Industry held a road show March to the government house and to HIS Excellency GOV. NYESOM WIKE, the executive Governor of Rivers State in a solidarity Visit. On the 9th of may 2019, on a 4hours road march from take off point (Pleasure park) to the government house.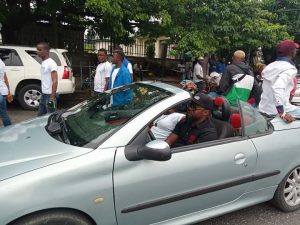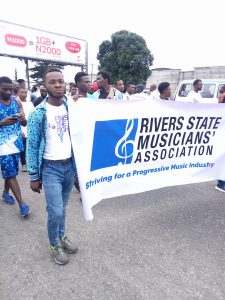 This involved all sectors of  the Entertainment industry; including the bloggers, Movie Industry, Music Industry, Fashion Designers/Modelling Agencies, Event Organizers, OAPs, Dancers, DJs, Hoteliers, Artisans, Etc And All Operating In The Entertainment Sector And All Lovers Of Entertainment In Rivers State embarked on such historic march.
So many Nigerian brands were on the road show including Mkaze, Stone Cold, Maxi, Abiye, Flamboyant, Ojims Michael, Britella, 2Slik, Barz,  Csplendor, Jossy Bright, Jikume, Young Stunna, Zangalin, Hon Nwobodo, Kessydriz , Dr Virus, Mummy's Pet, Better Rivers, Ben6, DaddyQ, Danny Spry, Holy Pikin, BAE Award, DMOMA Award, Orange Magazine, Saint Aboki, Chika, SonofMan, Kingdcomic, Zubby D, to mention but few.