Madam Roseline Tasie Boms burial. 
Celebration of life.
The family of Wadachukwu in Boms community, Elekahia, announce the exit and burial of Roseline Tasie Boms.
Aged = 97 years.
Burial arrangements :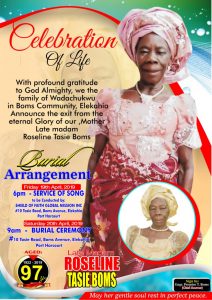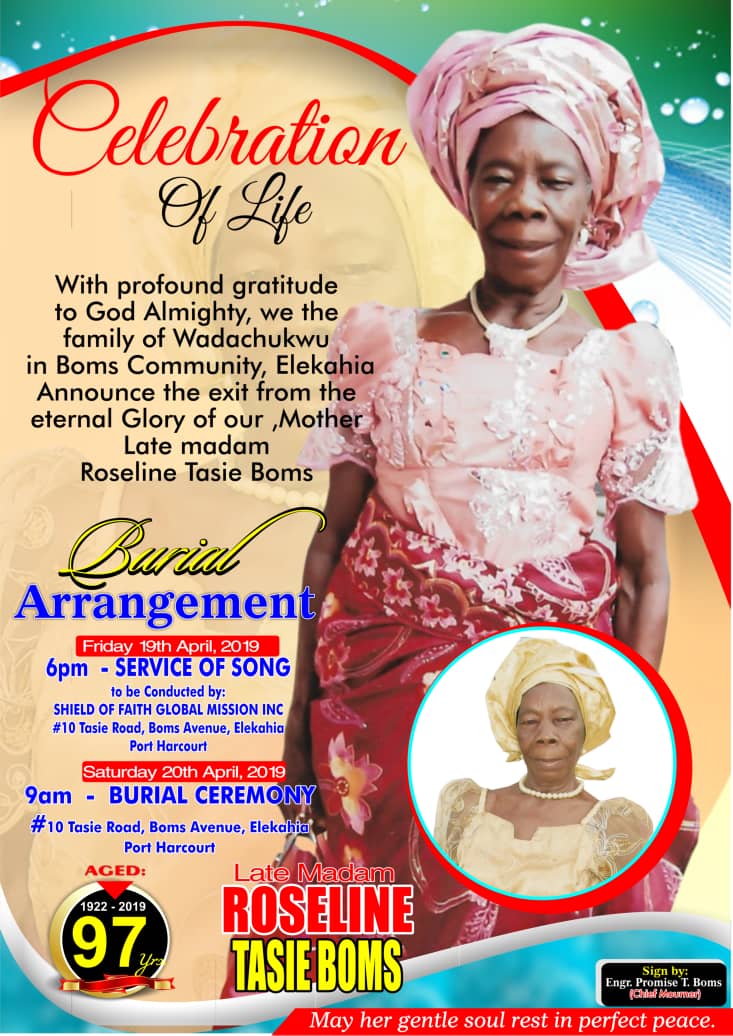 Friday 19th April 2019 – Service of songs to be conducted by Shield of Faith Global Mission Inc.
Venue – No. 10 Tasie close, Boms Avenue, Elekahia.    Time: 6pm.
Burial ceremony : Saturday 20th April 2019.  Venue : Same venue.   Time : 9am.
May her gentle soul rest in peace. Amen.
Announcer : Engr Promise Boms and
Engr Reagan Obinna for the family.
www.dezmayorz.org