Hon Ikechi Chinda
You must ensure you get 300-400 votes per unit – PDP chairman Ikechi Chinda charges PHALGA unit leaders.
The PDP chairman for Port Harcourt Local Government Area (PHALGA) hon Ikechi Chinda, charges PDP unit leaders to deliver not less than 300votes per unit.
This he made known when the PDP Port Harcourt City Federal Constituency 2 campaign team stormed ward 10 to campaign for Gov Nyesom Wike and Hon Azeru Opara.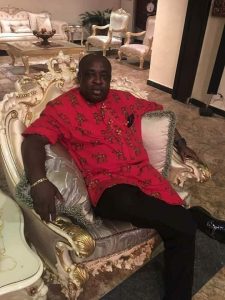 Some of his statements captioned by DEZ MAYORZ Nigeria include:
"….I charge all the unit leaders to get maximum votes. You must get 300-400 votes per unit. And defend your votes. "
"On Saturday, immediately after unit elections, you must follow your votes to the collation center "
" If they like, let them join ADP, ASC, or AAC, or whatever party. All of them put together no reach Gov Nyesom Wike's leg"
"We must deliver Azeru Opara. He is our own. He doesn't need campaign in ward 10, because he has no crack in his ward."
"On Saturday, the leaders of PDP PHALGA must deliver all the 50 units in PHALGA. All men and women should be on their units "
"We don't need void votes again, we will deliver the governor and Azeru Opara. Thank you very much " -Hon Ikechi Chinda emphasized.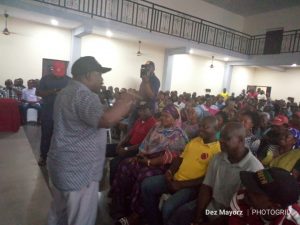 Other dignitaries present in the campaign include : Port Harcourt Mayor Victor Ihunwo, the House of representative member Hon Blessing Nsiegbe, the house of Rep elect Hon Chinyere Igwe, former mayor of Port Harcourt Hon Sunny Ejekwu, Hon Azeru Opara, SA to gov Wike Hon Azubuike, among so many others.
For eye witness publication, news and advert, contact DEZ MAYORZ via 08035586768(whatsapp or call).