Rivers State PDP seats.
According to Rivers State PDP chairman, the PDP has won almost all the seats in Rivers State and declared by INEC. His statement read below.
Thank You Rivers People; PDP remains Grateful
The outcome of the Governorship and State Assembly Elections of March 9, 2019 proved the love the good people of Rivers State have for our beloved party, the Peoples Democratic Party (PDP).
2. You showed unparalleled love for our party by voting all the way for Governor Nyesom Ezenwo Wike and all our candidates for the National and State Houses of Assembly elections.
3. The results from all polling units and constituencies where the elections were concluded have confirmed and reaffirmed to us that Rivers State is PDP; that PDP is our way of life in Rivers State. You have once again, reposed your total confidence in our party.
4. As the Chairman of the PDP, I wish to express and convey the gratitude of our party to the people of Rivers State for this wonderful show of love and support for our Governorship Candidate, Governor Nyesom Ezenwo Wike and the State Assembly Candidates.
5. I congratulate all PDP State House of Assembly Candidates who were declared duly elected to represent their respective Constituencies by Rivers people. With 26 State Constituencies already declared for PDP across the State, it is crystal clear that our Governor His Excellency, Nyesom Ezenwo Wike CON, GSSRS, POS has been re-elected by the good people of Rivers State.
6. Specifically, I thank the good people of Rivers State for electing:
1. Hon. Sam Ogeh (Emohua)
2. Hon. Azeru Opara (Port Harcourt Const 3)
3. Hon. Michael Chinda (Obio/Akpor 2)
4. Hon. Martin Amaewhule (Obio/Akpor 1)
5. Hon. Kelechi Nwogu (Omuma)
6. Hon. Eddison Ehie Edison (Ahoada East 2)
7. Hon. Adonye Diri (Opobo-Nkoro)
8. Rt. Hon. Ikunyi Ibani (Andoni)
9. Hon. Ahiakwo Christian (ONELGA 1 )
10. Hon. Hon Anselem N Oguguo (Ikwerre)
11. Hon. Smart Adoki (Port Harcourt Const 1)
12. Hon. Enemi Alabo George (Asari-Toru 2)
13. Hon. Abinye Blessing Pepple (Bonny)
14. Hon. Chibudom Ezu (Ahoada East 1)
15. Hon. Granville Wellington (Asari-Toru 1)
16. Hon. Nathaniel Elendu Uwaji (ONELGA 2)
17. Rt. Hon. Evans Bipi (Ogu/Bolo)
18. Hon. Wami Solomon Chile (Port Harcourt Const. 1)
19. Hon. Linda Stewart (Okrika )
20. Hon. Matthew Dike (Tai)
21. Hon. Tony Ejiogu, (Etche Constituency 2)
22. Hon. Nnana Opurum (Etche Constituency 1).
23. Hon. Major jack (Akuku Toru Constituency 1)
24. Hon. Opuende Lolo Isaiah (Akuku Toru Constituency 2)
25. Hon. Aforji Igwe (Eleme)
26. Hon. Anthony Soberekon (Degema Constituency).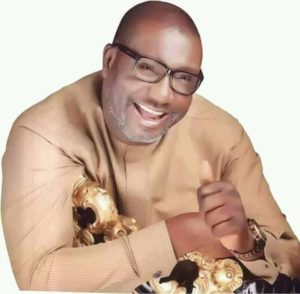 7. Let me also congratulate our national lawmakers who emerged victorious at the February 23rd 2019 Presidential and National Assembly elections:
1. Hon. Barry Mpigi (Senator-elect, Rivers South-East);
2. Hon. Dum Dekor (Khana Federal Constituency);
3. Hon. Farrah Dagogo (Degema/Bonny Fed. Constituency)
4. Hon. Uche Nnam Obi (Onelga/Ahoada West Fed. Constituency)
5. Hon. Solomon Bob (Abua/Odua/Ahoada-East Fed. Constituency)
6. Hon. A. Dogomie Abiente (Opobo/Nkoro/Andoni Federal Constituency)
7. Hon. Boniface Emerengwa (Ikwerre/Emouha Federal Constituency)
8. Hon. Chisom Dike (Eleme/Oyigbo/Tai Federal Constituency)
9. Hon. O.K. Chinda (Obio/Akpor Federal Constituency)
10. Hon. Chinyere Igwe (Port Harcourt Federal Constituency 1)
11. Hon. Ken Chikere (Port Harcourt Federal Constituency 2)
12. Hon. Ephraim Nwuzi (Etche/Omuma Federal Constituency)
13. Hon. Bright Gogo (Okrika/Ogu/Bolo Federal Constituency)
14. Hon. Boma Goodhead (Asari/Akuku Toru Federal Constituency)
8. The summary of the results so far is as follows:
(i) State House of Assembly: PDP = 26
AAC/APC = 0
(ii) National Assembly: PDP = 14
AAC/APC = 0
9. I wish to assure you that from the results so far declared at the units across the State the remaining PDP candidates, including Governor Wike, Senator George Thompson Sekibo and Hon. Betty Afiafi will also be elected on the strength of your votes.
10. The victories of February 23rdand March 9, 2019 are victories for all Rivers people. By voting massively for PDP, Rivers people chose freedom, performance and merit over political gangsterism, impudence and impunity.
11. You courageously stood your ground despite the arrests, harassment, violence and horrific onslaught on our democratic rights by the combined gang of renegade soldiers and F-SARs personnel. I want to assure the people of Rivers State that the PDP will not take your support for granted.
12. Therefore, as we await the official declaration by INEC that our Governorship Candidate, His Excellency, Nyesom Ezenwo Wike has been duly re-elected in line with the peoples' votes and overwhelming wishes, I urge the people of Rivers State to remain vigilant and continue to support our party.
13. Be assured that the second term of Governor Nyesom Ezenwo Wike will generate more pro-people projects and programmes for the good and development of Rivers people.
14. Once again, I thank the people of Rivers State for overwhelmingly voting for PDP during the Governorship and State Houses of Assembly elections.
15. We are grateful. Rivers State is PDP. Rivers State will remain PDP.