Buhari campaign blunder.
DEZ MAYORZ NIGERIA just obtained a video of President Muhammadu Buhari while addressing the people during his campaign rally in Ekiti State, saying he came into office in 2005.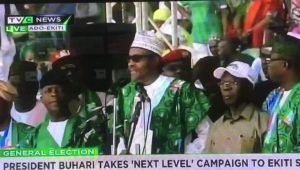 This has since been going viral in the internet and many Nigerians have slammed the President over his inability to remember the year he resumed office.
Watch the video below.