ASUU suspends strike.
The leadership of the Academic Staff Union of Universities (ASUU) has suspended its nationwide industrial action.
National President of the union, Professor Biodun Ogunyemi, announced this on Thursday during a press briefing at the Nigeria Labour Congress complex in Abuja.
The striking lecturers took the decision after a meeting with representatives of the Federal Government led by the Minister of Labour and Employment, Senator Chris Ngige.
READ ALSO : Why We Suspended Nationwide Strike – ASUU
The meeting came hours before Professor Ogunyemi announced the decision of ASUU to suspend the strike.
It had in attendance leaders of the union and government representatives such as the permanent secretaries at the ministries of Education, as well as Labour and Employment, and some directors from the ministries.
According to the ASUU President, the government has demonstrated a commitment by meeting some of their demands.
He added that the government has signed a new agreement that would fast-track the revitalisation of universities, one of the critical demands of ASUU which led to the protracted industrial action.
ASUU suspended its industrial action three months since the lecturers went on strike in early November 2018.
The union went on strike following an emergency meeting of its leaders at the Federal University of Technology, Akure, the Ondo State capital.
The lecturers had accused the government of failing to address its demands.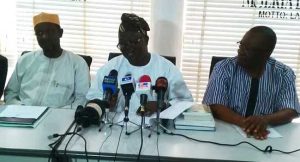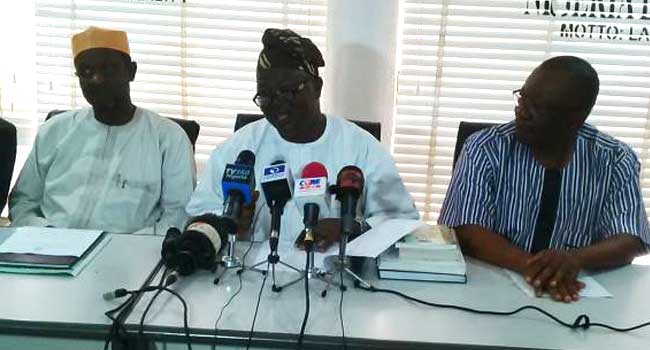 They also raised concerns over the poor funding of Nigerian Universities, the alleged plot to increase students' fees, introduction of an education bank, as well as non-implementation of previous agreements, among other issues.
The government, on its part, said it was worried about the action of the union which has paralised academic activities in universities where ASUU has a presence across the country.
This prompted the call by individuals and groups to the government to ensure the students return to school without any further delay.
Meanwhile, the government has held several discussions with the union leaders, in its bid to end the industrial action.
Signs of hope began to emerge on Friday last week following a meeting between the government and the union.
The minister and the ASUU President had told reporters at the end of the meeting that they were making progress to address the issues raised by the striking lecturers.
Although they did not give any specific detail, they had promised to address a press conference at the end of today's meeting which resulted in the suspension of the strike.