Mayor Victor Ihunwo campaign.
Those of us asking Buhari not to come out again loves him says the Lord Mayor of Port Harcourt City. Hon Victor Nyeche Ihunwo Jp Charges Voters…
The Mayor has called on the good people of Port Harcourt City. Constituency 1 in ward 4 today, He said everyone is under obligation to salvage the country, He spoke during the ward to ward Campaign Rally at ward 4 in Port Harcourt City Local government Area…
The lord mayor has commended the Chief,s Elders And the good people ward 4 for their large turnout under the heavy downpour….
He said: "On February 16, 2019, all Nigerians should go to their polling units to ensure we vote Atiku Abubakar and other PDP candidates and vote out President Muhammadu Buhari.. He said the people are prepared for election because nobody will be allowed to rig this election…on the election day, you won't see any of the candidates pictures of the PDP on the ballot paper,but the PDP logo which is the umbrella, cast your vote their to appreciate the numerous projects the Governor has done..
He said that the administration of Governor Wike has kept all his promises to the people, pointing out that his second term will witness more profound projects in the area.
The Former CTC Chairman of Port Harcourt City. Hon Orukwem Amadi Oparaeli expressed happiness that the good people are solidly behind Governor Wike. And all PDP Candidates he said that the Leadership of the ward will never disappoint the Party..he said the rally is a history making event because the governor's journey to Government House Port Harcourt started on the same point.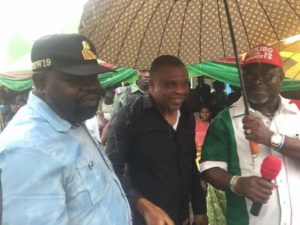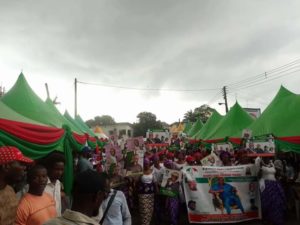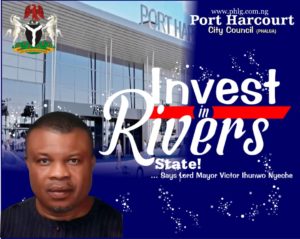 Bright Nnokam
SA Media to the Mayor of Port Harcourt City