Rivers State government.
Rivers State Government launches Golden Jubilee Commemorative Stamps.
So many dignitaries were noted in attendance including Port Harcourt Mayor -Hon Victor Ihunwo and Wikematics Ogestar Obiwali.
The Rivers State Government on Thursday launched the state's golden jubilee commemorative postage stamps to promote the state's identity and culture in the international arena.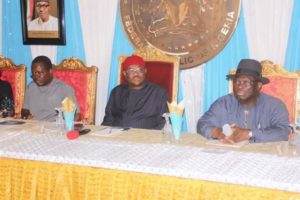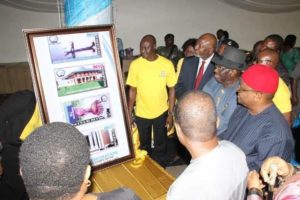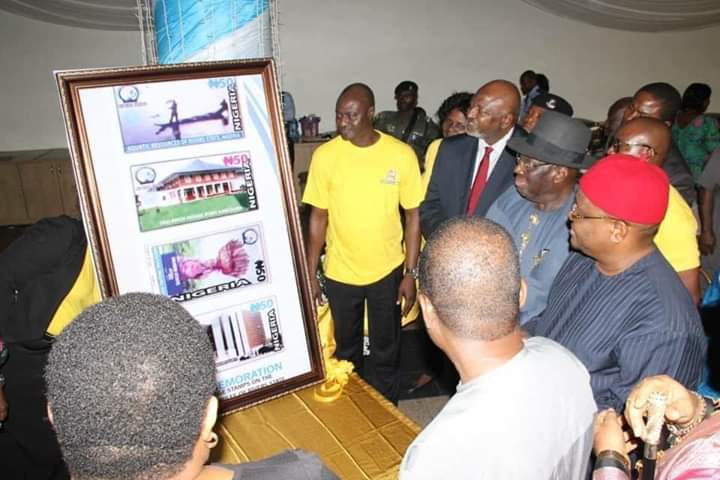 Launching the commemorative postage stamps at the Government House Port Harcourt, Rivers State Governor, Nyesom Ezenwo Wike said the stamps are appreciated for their intrinsic value and the historic messages and imagery they convey.
[wds id="1″]
He said: "We are here to formally launch the historic commemorative postage stamps of Rivers State as part of that historic moment and in demonstration of our commitment to communicate and connect the state and its values to the rest of the world".
[wds id="3″]
The governor said that the first commemorative postage stamp focused on the Brick House which was the seat of power under several administrators before Former Governor Peter Odili built the new Government House.
He said while the second stamp dwelt on the point block which is the tallest building at the State Secretariat , the third and fourth stamps promoted the images of the traditional resources and occupation of Rivers people.
[wds id="2″]
He said: "Collectively, these four stamps recall and demonstrate our illustrious history and traditions; honour the vision, creativity and extraordinary achievements of our past; attest and affirm our capacity to evolve, grow and fight for our place in the sun.
"Above all, they embody the colourful identities that make up our shared history, assume our expectations and enable the world to understand what defines us as a people and the ideals we represent ".
The governor noted that while the state is proud of her past and secure in her present, Rivers people are looking with hope into the future for victory over their challenges.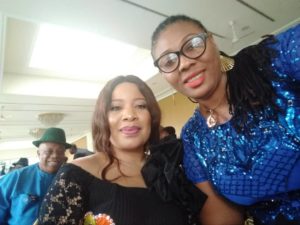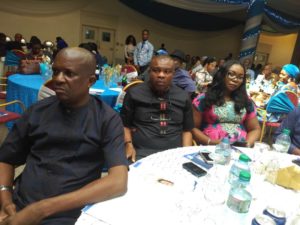 Chairman of the Rivers State Golden Jubilee Committee, Chief Ferdinand Alabraba said commemorative postage stamps are valued because they are collectors items.
He said that Rivers State is making history by releasing the golden jubilee commemorative postage stamps.
Representative of the Post Master General of the Federation, Mrs Funmilayo Ogunlana commended the Rivers State Governor for collaborating with NIPOST to release the Golden Jubilee Commemorative Stamps.
(this post is sponsored on DEZ MAYORZ by Wikematics Ogestar Obiwali).
Simeon Nwakaudu,
Special Assistant to the Rivers State Governor, Electronic Media.
13th December, 2018