Eagle Island.
Eagle Island election is fast approaching and the CDC eleco community are believe to make vital decisions that will favor Mkpolu-Oroworoko people together with Eagle Island residents and Port Harcourt at large.
Information reaching DEZ MAYORZ has it that some Eagle Island residents are denied to pick a form because they are not from Mkpolu-Oruworoko community in Eagle Island.
The CDC should do something about it to carry people along, as we all anticipate Eagle Island to compete with Banana Island Lagos State interms of development.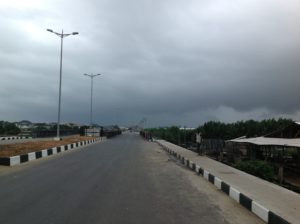 The CDC commitee should create history and make this election a remarkable one, where every competent Landlords and good residents(whether Ikwerre, Abua, Akwa Ibom, Etche, Ogoni, Bayelsa, Igbo or Yoruba living in Eagle Island) should be allowed to pick the eleco form and allow Eagle Island people to decide and choose their representatives that will govern the welfare of Eagle Island and its development.
Not withstanding, the community should also be given special benefit….
In the continuous search, DEZ MAYORZ met Hon Akiki Aprala (Commander) and many others who also narrated views concerning the coming election.
"I was denied the chairmanship form by the eleco members, maybe because I am not from Mkpolu-Oroworoko. But I have lived in Eagle Island for 20years. The eleco should allowed competent people to contest for Eagle Island election so as to salvage Eagle Island."-Comrade Akiki Aprala.
"I am inspired to deliver Eagle Island, to make it a better place to live interms of electricity, security, environmental and to boost Eagle Island City to the world.
The CDC eleco committee should not deny me chairmanship form because I have an organogram and plans to make Eagle Island great. I was with him and he said he will do something about it. "
"I am a professional security personnel, and a member of Nigerian police force, I brought security in Eagle Island years back to reduce the criminal activities in Eagle Island to the bearest minimal. I built the only Police station in Eagle Island with millions and we are now set to renovate it and equip it."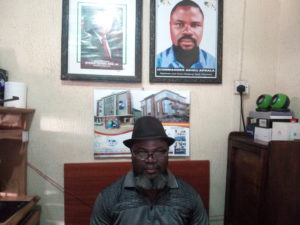 "I want to revive Eagle Island Landlords meeting forum and union to make Eagle Island great,
every Eagle Island streets deserve a street lights, I want to do them.
I want to project and promote Eagle Island to the world hence attract investors to Rivers State."
"They should not politicise community leadership, they should allow me to contest because Eagle Island people will definitely vote for me" Comrade Akiki Aprala added.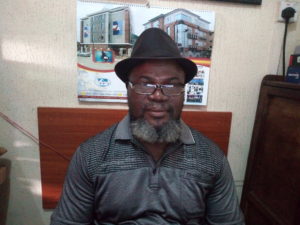 DEZ MAYORZ NIGERIA was able to speak with some of the Eagle Island landlords on the development.
Three landlords who doesn't want their name mentioned are all saying that the form should be given to any competent resident of Eagle Island who have lived in Eagle Island for aleast five years, irespective of his/her town, whether he is from Ikwerre, Bayelsa, Etche, Ogoni, Igbo, etc, as long as the person has what it takes to lead Eagle Island to a greater height.
[wds id="2″]
On the contrary, someone who does not want his name to be mentioned, blasted Hon Akiki Aprala, and said that he is not competent enough to lead Eagle Island.
"he is not even a landlord, Eagle Island  needs advance experts and technocrats/Personels who will take Eagle Island to a greater height. No one is going against non Ikwerrians to contest, but Akiki Aprala is 'no goal' "- Anonymous said
Also, Amadi Francis said that the community should separate Mkpolu-Oroworoko family/community affairs with that of Eagle Island Conglomerated Estate. "I believe Mkpolu-Oroworoko people also have competent people to run Eagle Island effectively"- Francis Amadi said.
About Eagle Island
Eagle Island is a beautiful conglomerated Estate located near Agip in Rivers State, Nigeria. Some of the neighbouring areas are Diobu, Rumueme, Oroakwo village, Aya Gologo and Rumuadaolu. The Rivers State University is located behind the Island.
Its postal code is the same as 500162.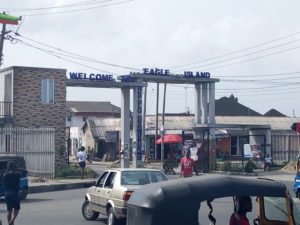 Landmarks around Eagle Island
Notable landmarks around Eagle Island include: the Port Harcourt Tourist Beach, Isaac Boro Garden Park, Rivers State Museum, the Cultural Centre Port Harcourt, Bonny Island and the monument of king Jaja,
[wds id="1″]
Hotels on Eagle Island include PreRay Hotel, Hiland hotel, Christmas Village hotel….
(DEZ MAYORZ can help you book hotel via this our contact – 08035586768.
Book your hotel room today and get the best hotel deals.)
The churches in Eagle Island includes Church Of The Ascension, Bethesda Anglican Church, Redeem Christian Church of God (Praise land), Salvation Ministry, Logos Ministry, Jesus Baptised Assembly International, Palace of God, etc.
It's a the estate where almost all the politicians live with their family. including Felix Obuah (PDP state chairman).
It is one of the best city in West Africa.Eagle Island, Port Harcourt, Rivers State.