Buhari budget presentations.
Behave yourself the world is watching- see how Buhari tongue lashed booing Senators, Reps
President Buhari presented the 2019 budget to the joint section of the National Assembly on Wednesday but the occasion the not go without its drama.
President Muhammadu Buhari, in a move to calm aggrieved lawmakers who were booing him during the presentation of 2019 budget proposal to a joint session of the National Assembly, said "the world is watching." The lawmakers during the presentation on Wednesday repeatedly interrupted President Buhari's speech with chants and boos. As the President mentioned achievements of his administration, the aggrieved lawmakers responded chanting Liess! Barawo! Grasscuter!
In response to continued boos, President Buhari said, "May I remind members of the National Assembly that the world is watching us. We are supposed to be above this." This was met with applaud by other lawmakers.
President Buhari: We have weathered the storms and made progress on every front.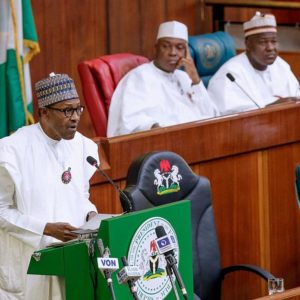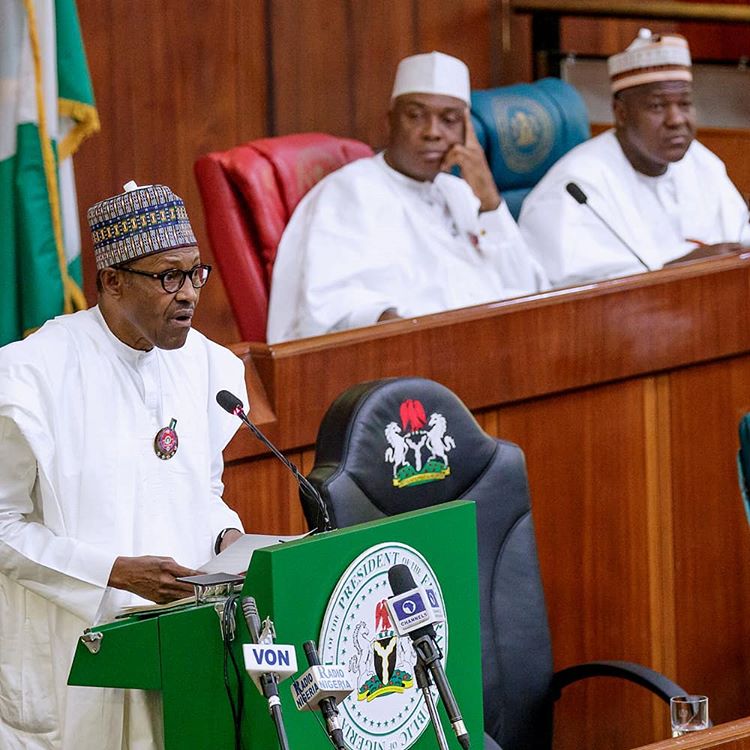 Aggrieved Lawmakers: "Nooooo!
President Buhari: The Economy has recovered from recession.
Aggrieved Lawmakers: Noooo! Liess!
President Buhari: We have done more work with less resources in agriculture, infrastructure and social investment.
Aggrieved Lawmakers: Liesss!