Adams Oshiomole .
According to Daily Trust, Governor Yahaya Bello of Kogi State secured bail for Oshiomhole from DSS after he underwent nine hours of interrogation on Sunday and for several hours again on Monday.
IGBERE TV Understands that the interrogation  prompted by numerous petitions sent to DSS, Economic and Financial Crimes Commission (EFCC) and the Presidency arising from APC's primary elections, which led to bitter acrimony in several states with allegations of bribery and manipulation.
Most of the petitions, sources said, were from Imo, Ogun, Niger and Zamfara states. There were also petitions from Kaduna, Bauchi, Adamawa, Delta and Cross River states.
Information reaching DEZ MAYORZ, according to informed sources within the APC hierarchy, the road to the current implosion started when Oshiomhole marginalized the party's National Working Committee (NWC), usurped its functions, relocated from the party's national headquarters to his personal campaign secretariat at Asokoro and thereafter run the primaries with the cooperation of only four NWC members. The NWC members that cooperated closely with the chairman, Daily Trust learnt, are Deputy National Chairman (South) Niyi Adebayo, National Auditor George Moghalu and National Organizing Secretary Emma Ibediro.The chairman delayed the appointment of screening and primary election committees for the states and insisted on centralizing it at national headquarters contrary to the previous practice of screening legislative aspirants in their states and governorship aspirants in the zonal offices.
An informed source says the chairman selected persons to serve in the committees without the input of other party executives, which gave rise to allegations that there was a predetermined agenda for many states.
Citing the example of Imo State, the sources said Oshiomhole single handedly picked Alhaji Ahmed Gulak to head the Imo election committee despite protests that Gulak joined the party only this year and that he did so together with Chief Hope Uzodinma, a governorship aspirant in Imo State.
Also,
Gulak later disappeared from Owerri before the primaries were conducted and declared Uzodinma as the winner. Eight other committee members stayed behind and conducted the primaries, which were observed by INEC officials but the chairman insisted on upholding Gulak's result, the sources said. Petitions soon flooded DSS and EFCC alleging that millions of dollars were spent by aspirants.
In Ogun State, petitioners accused the chairman of doing the bidding of Asiwaju Bola Tinubu to push aside Governor Ibikunle Amosun and his anointed candidate. Another petition from Zamfara State alleged that the messy APC primaries in that state were orchestrated by the national chairman who was bent on handing the party's ticket to Malam Dauda Lawal. Several attempts to hold the primaries ended in chaos but Oshiomhole said in a letter to INEC that a consensus candidate was adopted in Zamfara State, a claim that Senator Kabiru Marafa publicly refuted.
From other top party sources yesterday that a petition from Adamawa said Oshiomhole orchestrated a crisis in the state with the intention of foisting the wife of the president's brother as governorship candidate. He however backtracked and allowed Governor Mohammed Jibrilla Bindow to win the primaries.
There were similar problems in Bauchi, Niger and Enugu states with more petitioners alleging that bribery was responsible for the slipshod manner in which primaries were handled in those states.
Yet another party source told our correspondent last night that when he received some petitions, President Muhammadu Buhari ordered that all the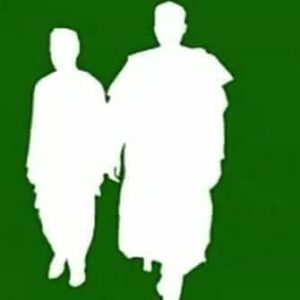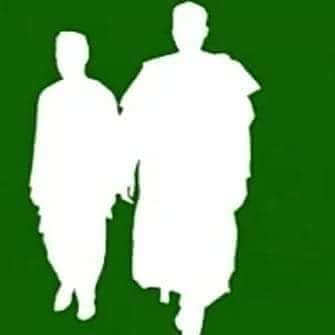 monies collected from various aspirants all over the country should be returned to them. Presidency officials were however not available to confirm or refute this claim.
Following Oshiomhole's hasty departure yesterday, APC and Presidency officials were reportedly huddled in discussions about the chairman's fate and the damage that recent events could do to the party, ahead of the 2019 elections.
Meanwhile, the APC National Publicity Secretary, Malam Lanre Issa-Onilu, confirmed to journalists yesterday in Abuja that Oshiomhole has travelled out of the country.
On the reported quizzing of the APC national chairman by the DSS, Issa-Onilu said "We do not have any information on this rumour. More so, the chairman is not around in the country to confirm or deny this. As soon as we have any relevant information, you'll be updated."
Asked when Oshiomhole travelled, he said "He travelled last night (Tuesday night)" but added that "I do not have this information [as to where he travelled to]. I do know it's a scheduled personal trip he could not make last week due to the November 2 deadline for the submission of candidates.".