Sullivan Chime.
CALLING SULLIVAN CHIME TO ORDER
His Excellency, Sullivan Iheanacho Chime, immediate past Governor of Enugu state is generally taciturn. He is not given to many words, not loquacious and even when he speaks, his words are neither verbose nor tainted with hyperbole. His mien is often austere, even if not scary.
Perhaps, it is in the light of the foregoing, that the recent statement credited to former Governor Sullivan Chime is discomforting and distasteful. Chime was quoted recently in the course of reconciliation meeting of the crisis-ridden All Progressive Congress (APC) in Enugu State that the forthcoming 2019 elections in Enugu State ''Will be War''
For a former Governor and former Chief Security Officer of the state to make a public declaration that the next election will be war speaks volumes for a man who should know better about the importance of peace in a state.
Sullivan Chime, against all odds and permutations, rose to power as Governor of Enugu state through the single decision of his predecessor His Excellency Senator Dr. Chimaroke Nnamani who deployed his Ebeano political machine to the full advantage of Sullivan in his election as Governor. To the consternation of many, Sullivan kicked the Ebeano ladder away after his election.
What became the relationship between Sullivan Chime and his Godfather and mentor Dr. Chimaroke Nnamani is common knowledge and again speaks volume about gratitude that is definitely a scarce commodity in Sullivan's ''to do list''.
However, that is not our concern here. We are worried that a former Chief Security Officer of a state has openly and unabashly called for arms in an election in his state. Sullivan's call to arms is completely misconceived and unwarranted. He rose to power through the goodwill and effort of one man, His Excellency Dr. Chimaroke Nnamani. For a man who did not even have an outside chance of winning a councillorship election to become Governor for Eight Years, his call to arms is uncharitable, to say the least.
As potential investors to Enugu state, we are gravely concerned by the series of clandestine activities and meetings that is, in the main, intended to scare some of us away from Enugu state. For instance, we are aware of a clandestine meeting that was recently held in Ogwugwu in the Igala land area of Kogi state at the country home of a high ranking politician in that state. The ultimate aim of the meeting is to perfect plans to destabilise the prevailing peace in Enugu state and cause confusion in the forthcoming 2019 elections in Enugu state.
Also, similar meetings have also been held in Anaku, Anambra state and Auchi in Edo state. In Ugbokolo in Benue state, the purveyors of doom also met recently with the sole objective of unleashing mayhem in Enugu state during the 2019 elections.
As observers of the political activities in the state, we have noted with concern, the violence that characterized the primaries of the All Progressive Congress in Enugu state. A case in point is the invasion of APC Congress venues by gun-wielding thugs who fired sporadically to disperse party loyalists.
Similar fights also took place in APC offices and there was even a reported case of attempted assassination on one of the factional leaders of the party in the state.
Indeed, there is even a more disturbing report of attempts at blackmailing the present administration in the state. For instance, we have received reports of plans to stagemanage attack through the use of petrol bomb in the residence of one of the factional Governorship candidates in the state with the aim of pointing accusing fingers at the other parties in the state. All these, it seems, are dress rehearsals to unleash violence and escalate crisis on the date of elections in Enugu state.
As for Sullivan Chime, we understand his motive in jumping ship and joining the All Progressive Congress (APC). After all, they say that self preservation is the first law of nature. Sullivan needed cover from the Economic and Financial Crimes Commission (EFCC) after his tenure as Governor. But does that justify his call to arms in an election that he himself rode effortlessly to second term.
It is also worthy of note that APC in Enugu state has boasted that they will take over the state by fair or foul, by fire by force as they say in Pentecostalism. There are talks within the APC members to replay the Ekiti and Osun elections charade. According to impeccable sources, the APC's plan is to take over the Central Bank of Nigeria (CBN) where sensitive election materials are to be moved, thereby ensuring that there would be no election at all on election days. In that instance, another day will be set for elections in Enugu whereby, according to them, the Federal might will now aggregate their forces to Enugu.
The second scenario, according to our sources, is for the APC to precipitate violence all over the state on the date of election. Their calculation is that once there is violence, then INEC will be forced to cancel the elections and reschedule for another day. Again, by this script, the Federal power will now be called in.
There is even a more audacious scenario whereby the APC henchmen are boasting that whatever is the outcome of the elections, their candidates will be declared as winners.
The above scenario makes Sullivan Chime's call to arms very worrisome. By declaring that the election will be war, Sullivan is already playing out a well written script by the APC to takeover Enugu by fire, by force. God forbid.
We know that Enugu state is a peace loving state. Indeed the state is enjoying peace unprecedented in the past twenty five years. It is, arguably, the most peaceful state in the country. So why should the coal city descend to war because some few persons want power by all means.
Although, some of us are not indigenes of Enugu state, but we have over years of residence taken Enugu state as our home. And it is, indeed, home to all easterners. We love the peace we have enjoyed in Enugu state. As investors, we want to bring our investment to a peaceful and conducive environment.
Where there is anarchy and violence, people like us will be scared to make any meaningful investment because nobody will like to put his money where there will be war.
Enugu state loves peace and should not be pushed to unnecessary war by desperate politicians. For declaring that elections in Enugu state will be war, Sullivan Chime should be called to order before he and his co-travellers unleash mayhem in the state.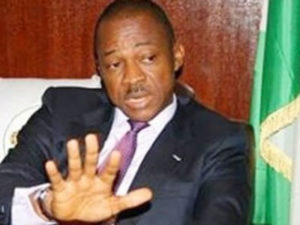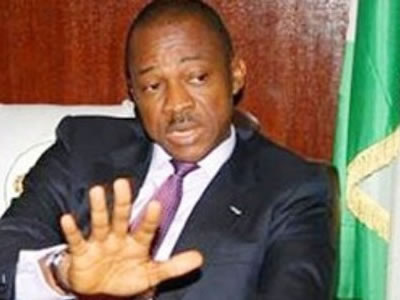 Dr.Ogbonna Nwankwo
Lagos.