Biafra.
Two policemen and four others believed to be members of the Indigenous People of Biafra (IPOB) on Friday died during IPOB's protest in Nnewi, Anambra State.
But the Anambra Police command said only a policeman died in the protest while a Divisional Police Officer in the area was hospitalised following injuries sustained in the clash.
Speaking with our correspondent on the telephone, a Deputy Commissioner of Police in charge of operations, Mike Okoli said," I will confirm to you that we lost a policeman in the clash; an inspector. The DPO who went with him to that operation is hospitalised. I can't tell you of any other casualties; this is the much I know."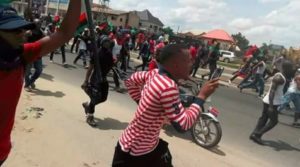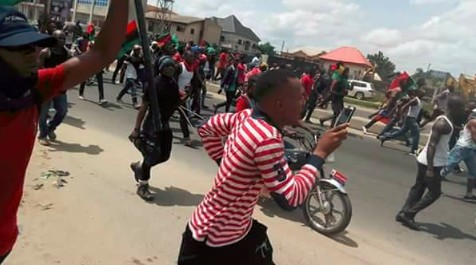 It was gathered that the pro-Biafran agitators marched round Nnewi and environs on Friday sensitising the people about the need for a referendum to determine a sovereign state of Biafra and rejection of the 2019 general election as police force and army attacked them.