Biafra: Again! "If That Thing In Aso Rock Should Remove His Cap, People Will Run" – Nnamdi Kanu attached Buhari again.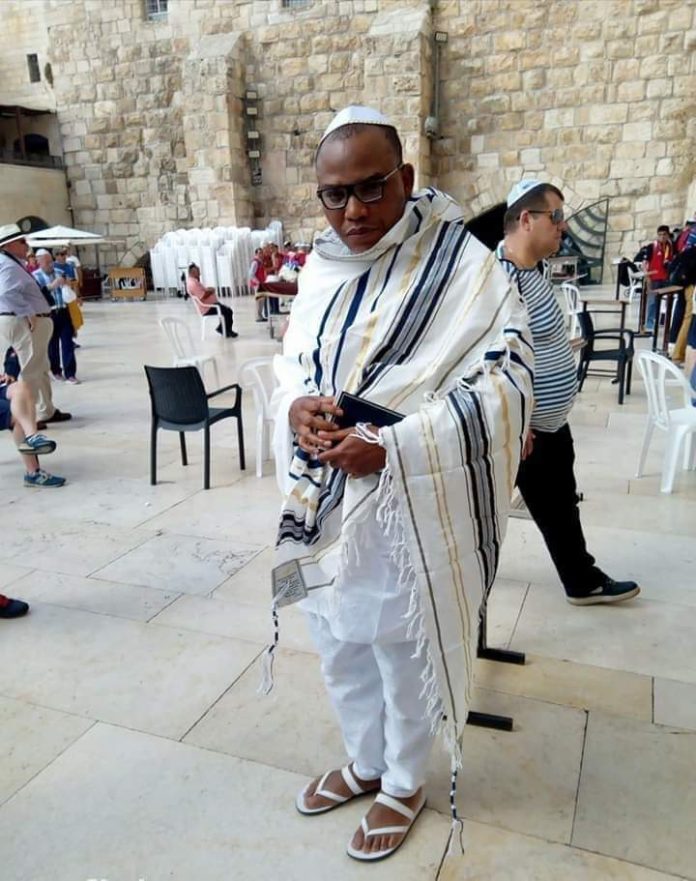 Buhari head.
The leader of the Indigenous People of Biafra, Nnamdi Kanu has blasted President Muhammadu Buhari while addressing his supporters in a live broadcast via Radio Biafra.
Kanu in the live broadcast said Buhari is fake again and revealed that if he should remove his cap for air to enter, people will run away.
He also said that experts are coming from America to help him in the exposure of the Jubrin from Sudan.
Nnamdi Kanu.
In his words,
"I will unmask that thing called Jubril, on live Television with experts."
"I can only forgive the cabals that imported that thing, if only they will return him back to the Sudan."
"By the time I finish with them, no Fulani Man will ever be the President of Nigeria. They know it, that is why they want to kill me, but they can't because Chukwuokikeabiama is with me."
"That thing in Aso Rock from Sudan is not bald, like the real Buhari."
"If you think I'm lying, ask that thing in Aso Rock, to remove his cap for air to penetrate his head, people will run away."
"Experts from America are coming, to join me in this very exposure of that thing called Jubril."
"How can you give us a certificate in 2014 that has Mathematics and in 2018, there is none."
"Everyone in WAEC Office including INEC, should be jailed."
"They should give us, Buhari's Death Certificate, not fraudulent one."