Atiku Abubarka.
Information reaching DEZ MAYORZ has it that some Rivers State delegates betrayed Gov Wike Choice of candidate (Tambuwal) and voted for Atiku Abubarka after Gov Wike underestimated and impose candidates on them during the Rivers State PDP primaries.
Similarly, Emeka Uzoma Prince told Dez Mayorz that it is Gov Nyesom Wike who betrayed Aminu Tambuwal at the dieing minute and swap his delegates to Atiku Abubarka.
Whatever it is, Governor Wike congratulates Former Vice President Atiku Abubakar on his emergence as PDP Presidential Candidate
Rivers State Governor, Nyesom Ezenwo Wike has congratulated Former Vice President Atiku Abubakar, the candidate of the PDP for the 2019 Presidential Election.
Governor Wike personally extended his congratulations to the Former Vice President after his election was announced by the chairman of the National Convention Planning Committee, Delta State Governor, Senator Ifeanyi Okowa.
The Rivers State Governor who was in company of his Akwa Ibom State counterpart, assured that he will continue to work for the success of the PDP.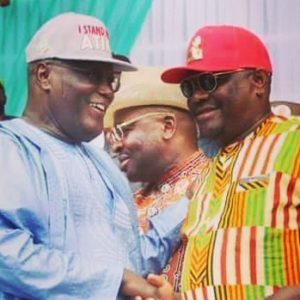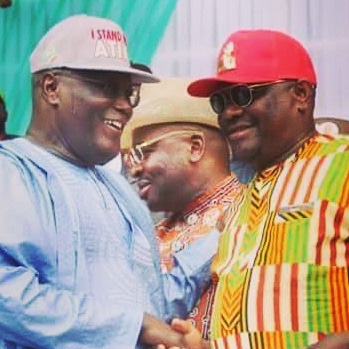 Governor Wike thanked all PDP delegates and stakeholders for ensuring a successful and peaceful National Convention in Port Harcourt.
The Former Vice President paid tribute to the Rivers State Governor, Nyesom Ezenwo Wike for his personal commitment to the success of the party.
He also thanked the people of Rivers State for their support for the transparent process.