Notable Paints.
Notable Paints: Why Port Harcourt and Abuja people are now using Notable paints.(Mirac Nig ltd product).
People of Port Harcourt and Abuja have now decided to be using NOTA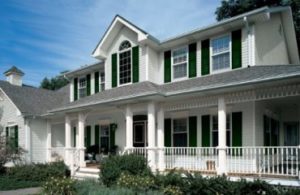 BLE PAINTS instead of the other paints because of the efficacy derived in Notable paints.
It's the paint produced in Nigeria to solve Nigerian environmental problems. People are now shifting and enjoying the quality.
Notable paints is manufactured by Mirac Nigeria Limited, with the following signature :
Silk, Matt, Texture paints, Emulsion, Gloss, wood finishing and marine paints.
For more info on Notable paints call : 08033853193, 09097128232
The following reasons are why people are now using Notable paints to paint their houses, offices, etc:
Wearability:
Paint must be resistant to the wear and tear of the atmosphere and should maintain its color, smoothness and finish for a long time. Notable paints lasts and hardly wears.
Covering ability:
Notable Paints cover the body uniformly and homogeneously on which it is applied and the finish is smooth and uniform.
Ease of cleaning:
When it is required to clean the paint, it is easy to remove i.e Notable paints is good paint and do not react chemically with the materials but only cover its surface.
Environmentally Friendly:
Notable Paint is water based and do not have any plasticizers or biocides as solvents. Good for Nigeria environment.
Aesthetic:
It provides a comfortable room climate and must not allow moulds and algae to grow on it.
Practical and cost effective:
The other qualities of the Notable paint are that they affordable, ready to use, long lasting and color fast. In most cases Price is the decisive factor in selection of paints and Notable Paints is affordable.