Flooding. 
Nigeria will be expecting another flooding disaster that is like 2012. The Nigeria Hydrological Agency (NHSA) has released the 2018 flood outlooks in 35 states in the country.
The outlook projected that Sokoto, Niger, Benue, Niger Delta, Anambra, Ogun-Osun, Cross-River and Yobe states would have high risks of river flooding.It also indicated that Lagos, Bayelsa, Rivers, Delta, Ondo states may likely experience coastal flooding.
It attributed this to a likely rise in the sea level and tidal surge, which would impact fishing and coastal transportation.
The outlook, which is a yearly projection by the agency, further indicated that flash and urban flood were expected to occur in Port Harcourt, Sokoto, Lagos, Ibadan, Kaduna, Yola, Abuja, Maiduguri, Makurdi, Calabar, Jos, Owerri, Oshogho and Ilorin.
Others are Awka, Abakaliki, Birnin-Kebbi, Kano, Yonogoa, Abeokuta, Ado-Ekiti, Lokoja, Lafia, Nsuka and Gombe.Also included are Suleja, Karu, Nyanya, Abaji, Onitsha, Sapele, Hadejia and other major cities with poor drainage.
The Minister of Water Resource, Suleiman Adamu presented the outlook. He explained that going by the 2018 AFO, water levels on the River Niger and Benue among other major river system, would rise and remain high during the rainy seasonHe raised concern that some dams in the country are getting silted up, with the storage capacity also reducing.He said this would cause a lot of the water to be spilled through the waterways.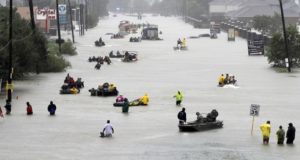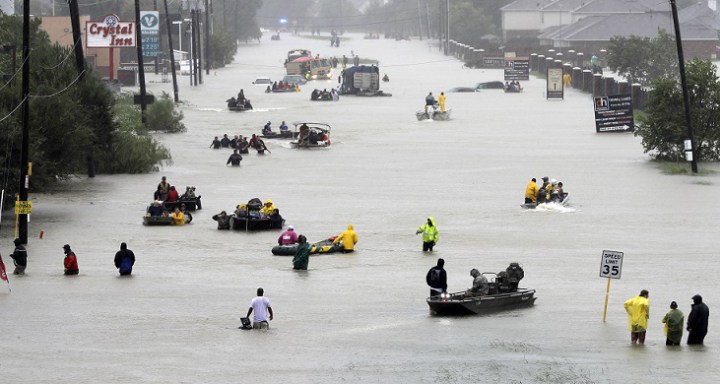 The Acting Director General of NHSA, Olayinka Ogunwale, also stressed that out of the 35 states, 318 local government areas would be affected, while about 78 of them would have high risk of floods.But, Adamu however noted that the River Basins, which are the custodians of the dams, have provided necessary warning.He added that dams are usually regulated, except if there is serious threat, based on the volume of water that the dams could hold
The minister lamented that communities and government agencies have not been taking the yearly flood outlooks seriously, a situation, he said had led to loss of lives.He urged the people to stop building in flood prone areas, or giving illegal building permits.According to him, there is the need to construct drainages, clean up storm water drains on an annual basis to allow water to flow, and create artificial flood plains.