Dj Ndeen – Boy (music).
Dj Ndeen
Real jam for real fams I swear, Ndeen killed it you will surely rate this vibe over 1000%. Oh when indigenous rappers sing they are doper
Dj Ndeen was actually relating to our everyday live with " Boy" you will know that our Mothers' can never be underestimated after listening to this my blowing real life story.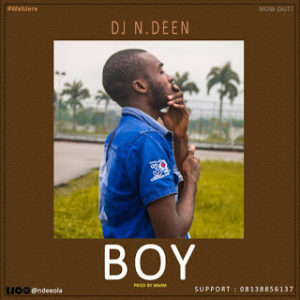 BOY was produced by
MMM whom happens to be one of the high profile producer we have from the South