Onueze Okocha .
Hon Onueze Okocha celebrated his 40years of legal practice in grand style.
Rivers State Governor, Nyesom Ezenwo Wike was in the occasion where he said this :
The defections from the All Progressive Congress (APC ) to the PDP shows the direction the country is headed in 2019.
He spoke on Tuesday during the Celebration of 40years of Legal Practice of Hon. Onueze Okocha (SAN) by Okpo Club of Nigeria (Association of Ikwerre Lawyers Worldwide) and the Inaugural Okpo Club Awards on Tuesday .
He said: "Democracy is taking shape in Nigeria. I hope you are aware that the PDP has taken over the Senate.
"We are like going to take over at the House of Representatives ".
Governor Wike described the day as a happy day, saying all Nigerians must continue to work towards a development oriented Government next year.
On the Celebration of Chief OCJ Okocha, Governor Wike said that he deserves the honour of the people.
He said: "This is 40 years of successful law practice. I commend Chief OCJ Okocha for mentoring young lawyers to be worthy legal practitioners ".
Senior Advocate of Nigeria, Chief Moses Wifa said that Chief OCJ Okocha deserves the honour because he is a bridge between old and young lawyers.
Former Rivers State Governor, Sir Celestine Omehia said Chief OCJ Okocha is a living icon who has contributed to the development of the state.
In his remarks, Chief OCJ Okocha said he will remain committed to the promotion of access to justice and the rule of law.
He assured that he will continue to join other lawyers and members of the bench to enhance the Independence of the Judiciary.
The celebrant stated that he will always serve as an inspiration to others to joun the legal profession.
A book titled: 'Opening and Enriching the channels of Justice in the Nigerian Society", written in honour of Chief OCJ Okocha was launched at the occasion.
The book was reviewed by the Vice Chancellor of University of Uyo, Prof Enefiok Essien.
The event attracted seasoned legal practitioners, politicians, traditional rulers and top government officials.
Highpoint of the occasion was the honouring of Rivers State Governor, Nyesom Ezenwo Wike with the Dr Obi Wali Prize for leadership by the Okpo Club of Nigeria. Other prominent awardees include: Former Rivers State Governor, Dr Peter Odili, Chief OCJ Okocha and Comedian, Juliua Agwu.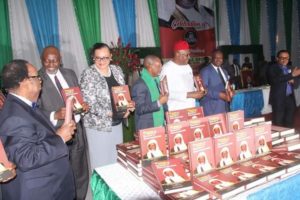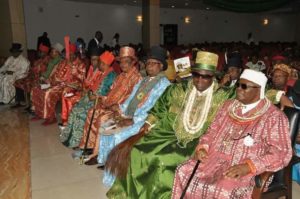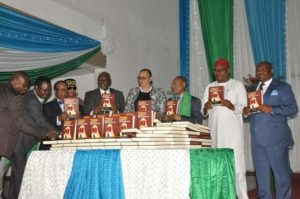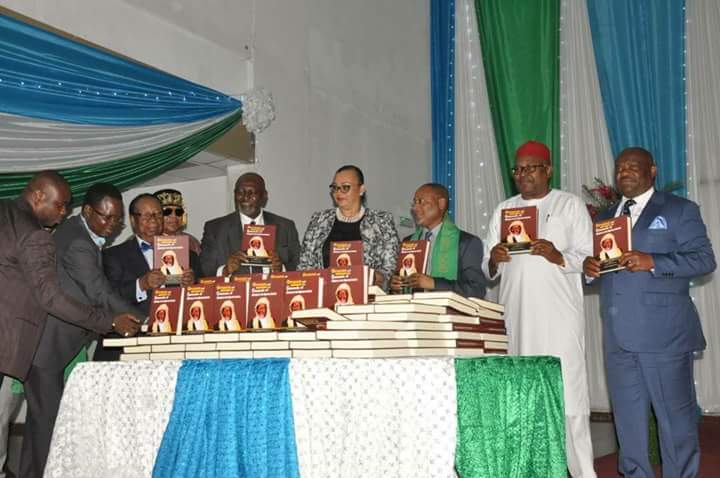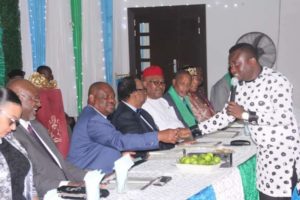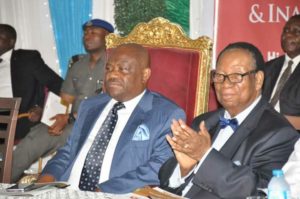 .
24th July, 2018.