Woji /Elelenwo Road.
WIKEMATICS Obiwali Post.
WIKE'S WONDERS AT WOJI/ELELENWO ARE MARVELOUS IN OUR EYES
This is the super high way that Gov. Wike built in Woji/Elelenwo. Originally awarded in 2009 by the previous Government. But stalled for 3 years due to lack of funding.
Today what that Government didnt have the courage to commence in spite of the humongous funds available at the time has been done to completion by Governor Wike at a time of national austerity.
Nothing speaks better of good a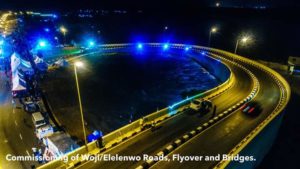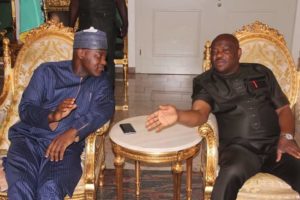 nd responsible governance than actions like this.
Rt. Hon. Yakubu Dogara, the Speaker of Nigeria's House of Representatives is right now commissioning this road to the glory of God and the enjoyment of all Nigerians.