Aisha Buhari.
Buhari with Wife, Aisha cracks a joke as he received Wives of 36 States Govs, says you no longer belong to Za other room.
PRESS RELEASE
Governors should support their wives' humanitarian activities – President Muhammadu Buhari
President Muhammadu Buhari has commended wives of Governors for the various humanitarian activities they carry out in their states. He made the commendation when wives of state governors paid him a visit under the auspices of the Northern and Southern Governors Wives Forum at the Presidential Villa on Saturday 26th May, 2018.
President Buhari assured the governors' wives of his support and assured them that he would canvass more moral and financial support for them.
"I appreciate the role you are playing as your work helps in pricking the conscience of the people." He especially commended their work on the IDPs and disadvantaged children as well as the fight against drug abuse.
President Buhari also encouraged them to interface with Central Bank of Nigeria and Federal Ministry of Agriculture over new and existing opportunities that women farmers and entrepreneurs can take advantage of.
The wife of the President, Mrs. Aisha Muhammadu Buhari, speaking at the occasion, underscored the complementary role that wives of Governors play in supporting the programmes and policies of their husbands, stressing the need for the governors to encourage them. She highlighted areas where efforts are more pronounced as girl-child education, child abuse, women and youth empowerment and health promotion.
"Äs mothers of the states, wives of governors have the ears of women and youths; this is so because they run programmes that directly touch these categories of Nigerians" she said, calling on the President to support their work.
Chairperson, Northern Governors Wives Forum, and wife of the Governor of Bauchi State, Mrs. Hadiza Abubakar said apart from issues of maternal health and girl-child education, the flagship programme of the forum is prevention of substance abuse, for which they rally stakeholders to come to a holistic solution. She commended the ban on codeine-containing cough syrups, describing it as a major breakthrough.
The Forum, she stated, is advocating for the revival of moribund drug rehabilitation centers and the establishment of new ones in states that do not have them.
Chairperson, Southern Governors Wives Forum and wife of the Governor of Imo State, Mrs. Nkechi Okorocha, said their activities take a cue from the works of Mrs. Buhari's Future Assured Programme and focuses on issues of cultism, kidnapping, child labour, baby factories and youth restiveness. She said the Forum had trained 1000 women in different skills, while 2000 school children were supported with educational materials.
Highlight of the event were presentations to the President by the two leading wives of Governors.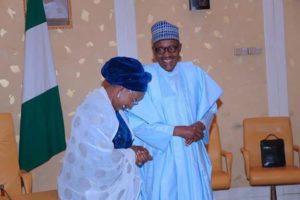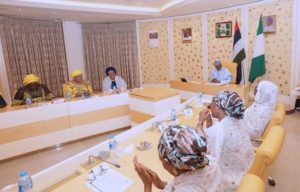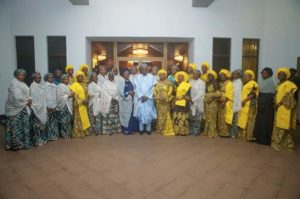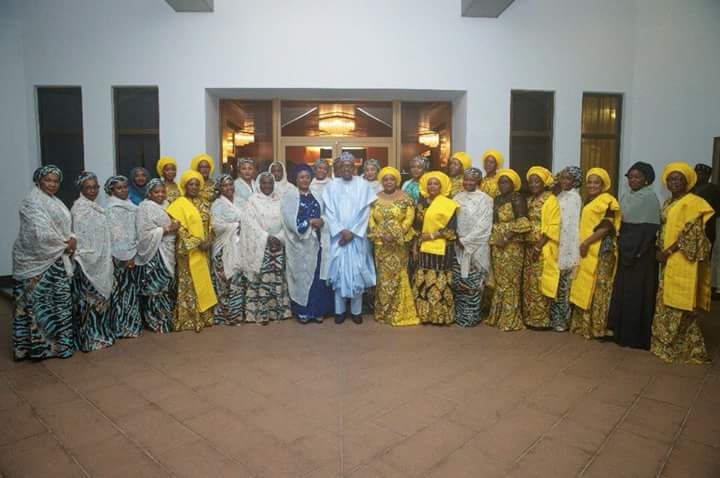 Suleiman Haruna
Director of Information
to Wife of the President
State House
Abuja.