Buhari.
It's official—President Muhammadu Buhari will seek another term in office in 2019.
At the APC NEC (National Executive Committee) meeting which held on Monday, April 9, 2018, Buhari told party faithful that his name would be on the ballot during the party's elective congresses and perhaps, the general election.
The following will happen.
1. Every other presidential aspirant will formally declare
After Fayose declared he was running for president in September of 2017, he went quiet.
Atiku hasn't taken his campaign to the next level since he switched political camps last November and followed that up with a lack luster formal declaration in Port Harcourt.
Everyone else who wants to become president has been rather quiet.
Expect all of that to change soonest. There will be a flurry of formal declarations in the next couple of weeks and political parties would start getting serious on the matter of choosing their prospective presidential candidates.
2. PDP is going to get serious now
The PDP went to sleep and self destructed after it lost the center in 2015. Even though the nation's biggest opposition party knew Buhari was in the frame to emerge APC presidential candidate, it still needed a focal point for its attacks.
Now it has one.
Unless something catastrophic happens, Buhari will get the APC presidential ticket.
The PDP will now begin shopping for someone with commensurate clout and instant name recognition to battle Buhari.
And it doesn't have that much time.
3. Other APC presidential hopefuls will give way
With Buhari formally declaring, expect the likes of Saraki, Kwankwaso and Okorocha to kill their respective presidential dreams till 2023.
Okorocha already told everyone who cared to listen that he wouldn't run if Buhari does.
An aide of Saraki also told DezMayorz.org  that his principal would only run for president if Buhari doesn't.
Now that Buhari has declared; and with the power of his office behind him, he would proceed to nick the party's ticket all by himself.
He could be a sole candidate at the party's primary election.
4. Buhari's campaign office can't wait to begin work
The grapevine has it that Transport Minister Rotimi Amaechi will be Director General of the Buhari/Osinbajo re-election campaign.
Human Rights lawyer Festus Keyamo (SAN)may play a role as campaign spokesperson; with Adebayo Shittu, Orji Uzor Kalu and Ken Nnamani becoming more vocal as they lead the Buhari campaign in their respective zones.
Buhari campaign posters will also begin to clog major streets and walkways.
Shittu was reprimanded and prevented from sharing Buhari 2019 campaign souvenirs at a Federal Executive Council (FEC) meeting back in January of 2018.
Well, let's just say any minister who doesn't sing the Buhari re-election song henceforth won't be allowed into FEC meetings.
5. Money is about to wet the ground
If you think Nigeria is a broke ass country, just give it a few more weeks. The money will begin to appear from nowhere.
It could come from the treasury, from friends of the president, from party chieftains, from billionaires who want to be on the right side of leadership and history; and from various interest groups.
Nigeria is about to be suffused in cash because a sitting president is interested in another term in office.
6. Ministers may stop working
Don't expect to see serious governance until after March of 2019.
If recent history is any guide, ministers may down tools and start campaigning to get the president elected in their various
Governance may slow down–your roads won't be fixed, electricity could become a trickle and civil servants may choose to report to work or not because Abuja would morph into the election campaign capital of the world.
Several traditional leaders and groups would start queuing outside Aso Rock to endorse Buhari and call him the best thing to happen to mankind since sliced bread.
It's sycophancy, you may say, but it's all a part of the game around here.
7. Television, radio and newspapers ,Online Media Practitioners Association of Nigeria -OPMAN about to smile to the bank
It's campaign season and that means one thing for traditional media outfits—plenty of money from political ads and stuff.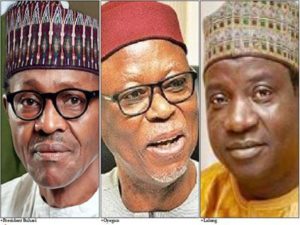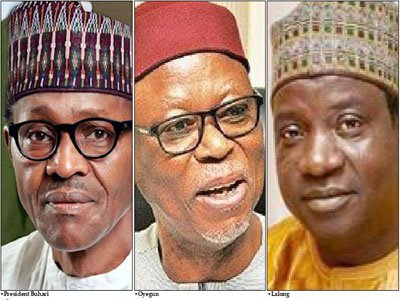 Sometimes, the front-pages would be sold to the highest bidder and some TV stations would sacrifice their values for a mess of pottage because there's always money during election time.