Jikume.
Jikume : Why Jikume is a sensational topflight female music artiste in southern Nigeria to sign.
The political song stress – Jikume Bethlehem is one of the fastest growing female artiste in Nigeria. Her speed of growth is exponential. A port Harcourt young lady loved by all. The kind of songs she does is accepted across the nation. Igbo, Yoruba, middle belt and Ijaw, others, rate her song high.
Some of her fans say she sings like Onyeka Owenu, some say she is like Yemi Alade, while others classify her like Omawumi, but the truth is that Jikume is unique and a brand of her own.
The Niger Delta queen is a female artiste you can't do without due to her OSHIKIRI quality and proficiency. Her stage performances is always energetic, alluring and full of life that you can't get tired of seeing her perform. Mr Eldee of Rhythm fm said: " Jikume is a unique artiste that can shot down an event and pull a stage down. "-Eldee.
Her vocal is melodic and unique. "When you hear Jikume sings, you will definitely fall in love with her angelic voice "-Duncan Mighty.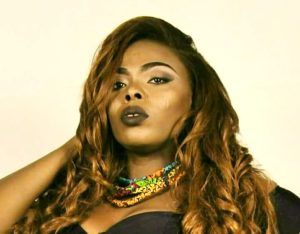 Jikume is the female artiste every big record labels will love to sign due to her high fan base, quality, and proficiency.
Jikume is from Engenni, Rivers State. Always focused in her career, working with reliable people, promoting her works smartly.
She's also a young politician who wants the best of her people.
Her song with Duncan Mighty will soon hit the airways
You can download and listen to one of her songs (Mr Churchill) below.