Fr Chimaobi.
Happy!!! birthday to Fr Chimaobi Ohaji Casmir (4th March). Dez Mayorz family wish you prosperous years to come in the vineyard of the Lord.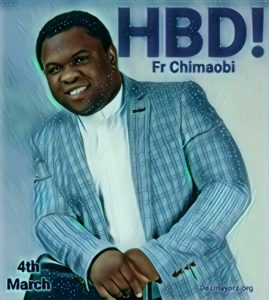 Fr Chimaobi shot the video of IGWE IGWE (A song inspired to glorify and adore Jesus Christ the universal king) on 1st March and 3rd March at Eagle Island and Elechi (St Vincent de Paul) respectively. Both locations are in Port Harcourt, Rivers state.
Download the audio below.
The video is scheduled to be released on Easter Sunday. Mr.Flamboyant(Schidi) made a special appearance.
Shot by Taru B Yinka, make up artiste by Flavia Dee, and behind the scene was covered by PHcitypromo and Profjay.
Get ready to watch the video of the Year,…. Where words failed, music speaks….
Meanwhile, enjoy the behind the scenes pictures below.