Nigerian Cookbook.
Join the thousands of people all over the world that have been able to improve their cooking and make more delicious Nigerian foods by using The Ultimate Nigerian Cookbook.
How would you like to make delicious Naija foods with peace of mind and complete confidence? How would you like to make the kind of foods that you buy from top-notch Nigerian hotels and eateries? Would you like to become a really good cook in no time?
Take a moment to consider what you stand to gain by improving your cooking. We have seen lives and families transformed just by good foods. You will become a lot more confident. You will be loved and respected even more by your family and the people around you.

You will learn to make over 16 different Nigerian soups, 8 rice recipes, 13 local Nigerian recipes, 11 snacks and small chops (meat pie, puff puff, chin chin, pancakes, stewed gizzard, Sausage rolls, beef burger, samosa, spring rolls, etc.) Recipes for cakes, cake decoration and Nigerian desserts. There are yam recipes, beans recipes and it is also spiced up with some intercontinental dishes. There are recipes for 7 of the most popular Nigerian fresh drinks; you will find breakfast recipes, tips for grilling chicken, fish etc. You will also learn about Nigerian food ingredients.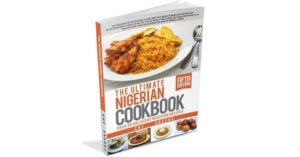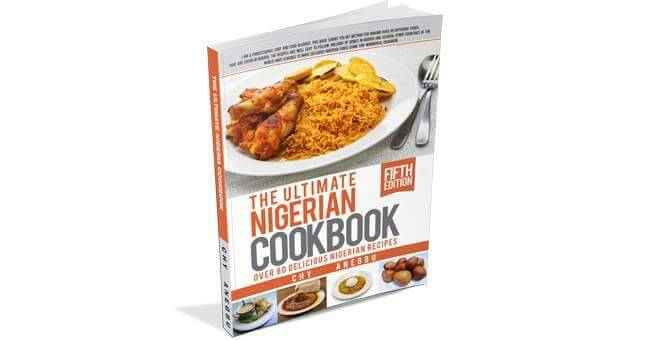 The first five pages completely addressed the issue of healthy Nigerian foods, you will learn how to eliminate junks from your foods in order to ultimately improve your health and ensure longevity. Most importantly, you will learn what is junk.
This book is recommended for every Nigerian home.
The Ultimate Nigerian cookbook is a standard 160 paged giant cookbook with full colors and hard back, exactly as it appears above, You can gift it, sell it or use it to make delicious Nigerian foods.
So How Do I Get This Nigerian CookBook?
For more info.