Traditional rulers (African Monarchs).
This post is compiled by African Monarchs Magazine Publisher (Vivian Shalom).
The 9th General Assembly of National Council of Traditional Rulers of Nigeria (NCTRN) held on 29th January – 1st February 2018 at Presidential Hotel, Port Harcourt, Rivers state Nigeria. With the theme "Community policing as a catalyst to crime prevention – The role of traditional rulers ".  The august assembly recorded a huge success.
The Event started with the arrival of special invitees and dignitaries, arrival of the co-Chairmen and other traditional rulers.
Followed by the arrival of the chief host, His Excellency, Nyesom Wike, CON, GSSRS, Deputy Governor of Rivers State, Guest speaker IGP, Ibrahim Idris Kpotum, Zannako Nupe, Inspector General of Police. and the President Muhammadu Buhari representative.
The event officially started with the National Anthem, followed by opening prayers said in both Christianity and Islam.
Without much ado, the LOC chairman -HRM king Dandeson Douglas Jaja gave a relaxing welcome address in which he pointed that Rivers State is a peaceful State and a place to live, unlike what is posted and said in some biased media.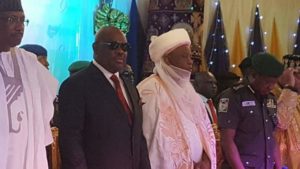 The majestic event rose to its apogee when His Eminence Alh Muhammad Saad Abubuakar, CFR, mni, (Sultan of Sokoto and chairman, NCTRN) gave an opening remark, condeming the Rivers State New year massacre and asked why no serious Fulani herdsmen who killed hundred in Benue State have been arrested. He concluded by reminding the traditional rulers that they are not politicians and they should not allow religion and ethnicity to divide the nation.
There was music interlude and cultural dance display.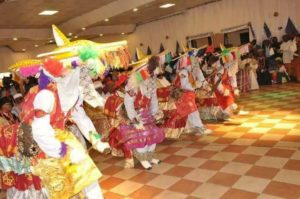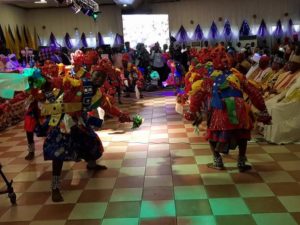 The keynote Address was presented by IGP, Ibrahim Idris Kpotum -Zannako Nupe. He concluded his keynote by engaging traditional rulers on the issues of national security…"…traditional rulers command respects in the society, they value their subjects to high esteem, they know their sovereignity more than politicians and government…. Nigerian security agencies will synergise with traditional rulers for effective security in the country…."- he said.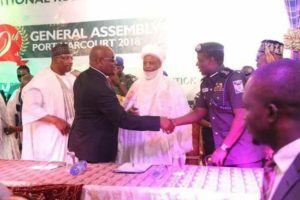 Goodwill messages was given by some dignitaries present including A. A. Ibrahim.fdc.
The host governor – Governor Nyesom Wike Ezenwo(CON, GSSRS)  delivered his address, where he encouraged traditional rulers not to side any political party but remain neutral when it comes to politics.
The representative of the President -Muhammadu Buhari also gave his address.
The event reached his peak with the plenary session of traditional rulers in closed door.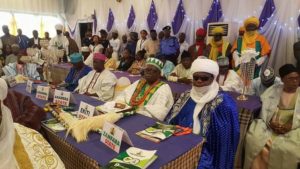 What We learnt from the 9th Assembly of Traditional rulers in Port Harcourt.
1. Traditional rulers body in Nigeria is getting better, stronger and promising under the chairmanship of his Eminence -Alh Muhammad Saad Abubuakar (Sultan of Sokoto) and coordinating chairman – his Royal Highness Alh Dr Yahaya Abubuakar (Etsu Nupe).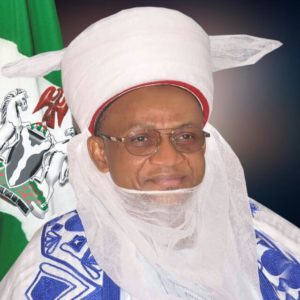 Although some traditional rulers from some states are not part of the body either by ignorance or being aggrieved. But there's a plan to bring aggrieved members back to the body for effective growth and ensure unity and well being of the country.
2. The National Council of traditional rulers is ready to give maximum support to any government at all levels, that have visionary and people oriented projects, viable policy and developmental peograms that will impact on the Overall wellbeing of Nigerians while maintaining its unwavering stance on the rule of law and practice of true democracy.
3. African monarchs protect on- going and completed government projects and programs in their communities.
4. Always promote Arts, cultures and values of different people hence contribute to the nation financial growth and national identity.
Conclusion :  Any government that relegates Traditional rulers to the background suffers a setback in her attempt to take governance to the grass-root. It's good that the government did not wait till there was a problem before it convene the traditional rulers. With the council of traditional rulers in place, it's easier to intervene Incase of any fallout, rather than trying to organize when there is already a problem.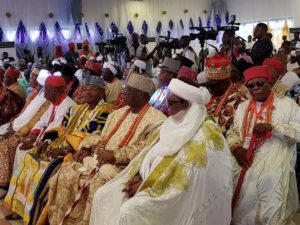 For more info contact +2348035586768