2023 Prestigious DMOMA Award Prospective Awardees.
Prestigious DMOMA Awards!!!
(/D':Mo': ma'/).
Dez Mayorz Media production.
The Online Media Award,
DMOMA Awards 4th Edition.
awards:
EXCELLENCE, HUMANITARIANISM, YOUTH IMPACT and LEADERSHIP.
Awards people from various disciplines and endeavors including Academics, Engineering, Entertainment, Legal practitioners, medical practitioners, politicians, etc.,
and predominantly influence by the youth.
Date: Monday Night, 4th December, 2023.
Time: 5 pm red carpet, 7:30 pm main event.
Venue: Arena Event Center, Tombia Street, New GRA, Port Harcourt, Rivers State.
For table reservations, WhatsApp or call: 08035586768
…The experience will uplift your excellence!
Powered by: The Mayor of Housing.
(The Real Estate Extraordinaire).
Winners names written according to the time being nominated.
1. The Mayor of Housing – Brand of the year.
2. My-Ace China – Real Estate Personality of the year.
3. Chief Dumo Lulu Briggs – Man of the year.
4. Chief Dumo Lulu Briggs – Egalitarian Philanthropist of the year.
5. Lady Ibim Semenitari – Lady of Excellence.
6. ABEC Group of Schools – School of the decade.
7. Sir Allwell Ihunda DSSRS (Mayor of Port Harcourt) – Recognition for his infrastructural development strives and youth impact in Port Harcourt LGA.
8. Evangelist Hope Ikiriko DSSRS – Recognition for his six years of productive leadership and services in entire Ahoada community.
9. Barrister Chike Nmerukini – Civil Servant/Public administrator of the year.
10. Hon. Daniel Pollyn Godwin – Recognition for community Impact in Bonny Community.
11. Comrade Dennis Osere – Business administrator of the year (recognition for his productive investment in Omoku community).
12. Hon. Dr. Anderson Allison Igbike – Federal lawmaker of the year.
13. Mercy Asimietamunopribis Castillo (Casablanca lounge boss) – Business lady of the year
14. Bole Festival – Event of the year.
15. Dr. Ikechukwu Odo – Top medical practitioner of the year.
16. Chief Bill Pollyn – Traditional custodian (ruler) recognition for his significant input in the Bonny LGA..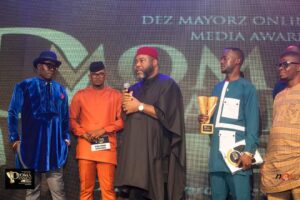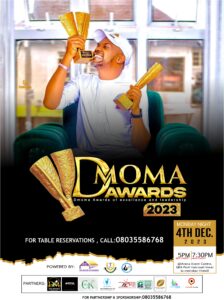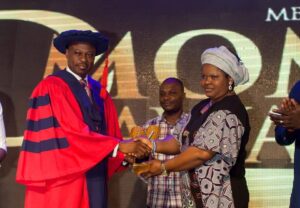 17. Oge Okoye – Nollywood Veteran of the year
18. Portland Resort Hotel – Icon of the year
19. Mr. Churchill Eneh – Entertainment personality of the year.
20. BusyMouth (Jagaban) – Comedian of the year.
21. Ngozi Kekwaru- Lady of integrity.
22. Omodu Jackwest Worlu – Artiste promoter and entertainment personality of the year.
23. Dr. Alabo George-Kelly – Technocrat and uncommon commissioner of the year.
24. Hon. Chuks Azotani (Anambra state House of Assembly lawmaker) – State lawmaker of the year.
25. Chief Hon. Damiete Herbert Miller DSSRS – Recognition for his outstanding peace keeping and community development in Kalabari community.
26. Dr. Ipalibo Sogules – Youth Impact personality of the year
27. Golden Tulip Hotel, Port Harcourt – Fast Growing Hotel in replica of branches.
28. Marshal Obuzor – Media personality (male).
29. Hon. Dumle Maol (Deputy speaker – RSHA) – State lawmaker of the year.
30. Rivers Mirror – New Online Media platform.
31. Engr. Mrs. Covenant Gold Utchay (a royalty of Elimgbu community)- Engineer of the year
32. Omekara Eberechi – Young Entrepreneur of the year.(female),
33. Nchelem David Chima – Young entrepreneur of the year (male). – (Office and Homes).
34. Saint Aboki – On air personality of the year.
35. Steve Oko (Vanguard reporter) – Journalist of the year.
36. Hon. Sokari Samuel – Councilor of the year.
37. Sir Siminalayi Fubara GSSRS -Best performing governor in South South (Scope: Ring road project).
38. Dr. Allex Otti – Best performing Governor in South East (scope: Aba-Port Harcourt road project).
39. Hon. Snipes Amadi Kingsley Owhonda – Grassroots mobilizer.
40. Ella Whyte – Student of the year.
41. Ifunanya Okonkwo – Media personality(female)
42. Prof. Dennis Brown Ewubara(HOD, Department of Economics, Rivers State University)- Educationist/Academia of the year.
43. Asikitams Edwards (Chairman, Ijaw Youth Council) – Youth Personality of the year.
44. Mr. Peter Obi – Most Loved Personality of the year.
45. High Chief Abraham Otti (Afuonu, Mighty Mighty na Umuchu) Recognition award: Philanthropism and youth impact.
46. Amb. I.E. Kelly Rufus – Founder and leader of Egbema Massive Movement_ EMM since 15th July, 2015_ till date – Community Development organization of the year.
47. Hon. Peter Aniekwe (MacPee),
(Federal lawmaker House of Reps(Anambra East & West).
Entrepreneurial, transparent Federal Lawmaker of the year.
Congratulations!