Akuku Toru will be transformed into a hub for tourism and blue economy businesses- Dumo
The Accord Guber-Roadshow hit AKULGA (Akiolu Toru Local Government Area), Strutting through the Atlantic, the train covered Idama and the beautiful island of Kula all in Akuku Toru LGA.
Dumo Lulu Briggs said he has seen the humongous potentials of AKULGA and can't wait to see the millionaires and billionaires that will emerge from those communities by the time he starts implementing his economic masterplan as a government.
"The blue economy of Rivers state holds a lot of promise for our people. I have seen the treasures of the Idama people, and the beauty of Kula, and we know the energy endowment of Soku. These communities are very underdeveloped, and the prosperity of their people will be a major concern for our government."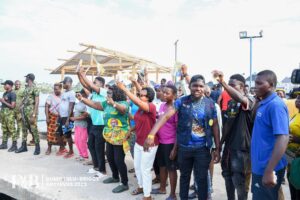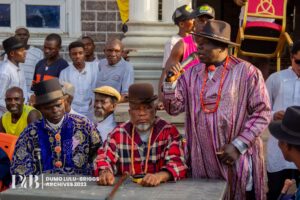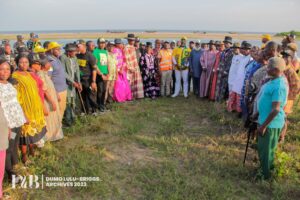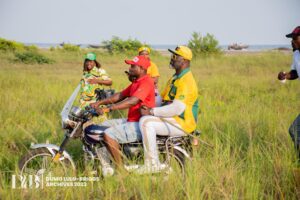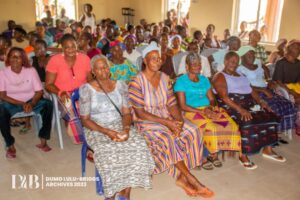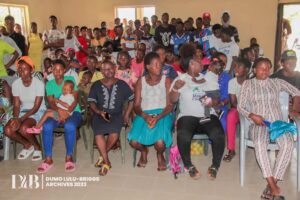 "The resources of our dear state are trapped in the underdevelopment of our rural communities, and the spirit that animates us is the unswerving desire to lift our downtrodden populace from poverty into prosperity."
"Kula for instance, bears a lot of tourism potentials. Harnessing the beautiful scenery presented by the sea, and the huge blue economy potentials is how we transform the lives of our people in AKULGA. Our tourism belt covering our Oceania communities will position our state as the number 1 tourist destination in Nigeria."
"Soku has been designed to be our energy city owing to its abundant gas reserves. Our plans when fully implemented will also include a Soku-Port Harcourt Expressway that will run through Bakana and Isaka to accommodate the spill-over effects that will be brought about by industrialisation and a boisterous Soku Energy City."
"Akuku Toru will be transformed into a hub for tourism and blue economy businesses such as aquaculture, export-scale fishing, maritime investments including ports and support activities. To further connect our people to the Atlantic and reinforce inland and coastal tourism, we'll build a road that will link Soku to the Atlantic Coast."
"Our humongous plans for Akuku Toru are both deep and diverse and by God's special grace, when you elect us into office, we'll dedicate every minute of our time towards ensuring your lives are filled with 60 seconds of productive activities.
For a prosperous Akuku Toru, vote ACCORDingly
Vote A, first party on the ballot." – Dumo Lulu Briggs said.