Accord Candidate Dumo Lulu Briggs Calls On Rivers People To Still Come Out And Vote In The Gubernatorial Election
Says, the 11th March gubernatorial and state assembly elections in Rivers State will be different where electoral empire will not temper the results.
This he said in his 2 minutes video that is in circulation on social media.
The Accord gubernatorial candidate frown at the just concluded presidential and National Assembly elections, says INEC didn't follow its set rules and guidelines.
"I have spoken to 10 persons about election today, they asked me why bother, when their votes in the last election didn't count."
"Apartheid and despair is what you get when electoral empires didn't follow their own rules and guidelines."
"But don't bother, don't be despair. We are in this together and must make sure our votes count.
The next election in Rivers State must be different and we shall defeat the Godfathers with the power of our PVC."
"We must allow the optimism of our will to triumph….
I am Dumo Lulu Briggs, Accord candidate for Governor, Rivers State.
And I sworn external fidelity to the just cause and pursuit of every Rivers person, youth, woman and indeed all residents of Rivers State.
Thank you, victory is sure, Amen!" – Dumo Lulu Briggs.
The Accord governorship candidate in Rivers State, Dumo Lulu Briggs has been gaining more grounds in the last two weeks towards the gubernatorial election as he sets to benefit from the votes the youth that want to see drastic change in Rivers State will cast.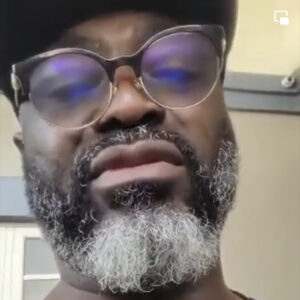 IMG_0447