Josephine O. Caleb is an inspirational gospel singer, song writer based in port harcourt.
She hails from Ibobo Eniji in Dekina L.G.A, Kogi State.
This is her debute single which she titled 'BALM OF GILEAD' Produced by one of Nigeria's versatile and multi talented Music Producer "Sectionman".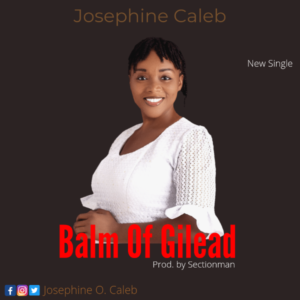 Balm of Gilead is a Healing Song, backed with great unction and power of God for your Divine Healing, total Deliverance and Delivery of every good package meant for your lifting & all-round fulfilment in life.
Download, Listen & Share.