DMOMA Awards Music Artiste of the year, Prinx Emmanuel a phenomenal singer and song composer, enters the music stage with yet another hit single dubbed "Kumama Papa [Tiktok refix version] "
Grace Lokwa, a vocalist, teamed with the great artist on this single, and she does the tune credit.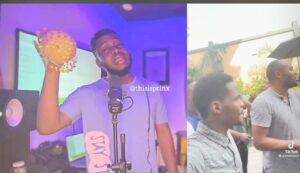 In the end, this is an amazing song that should be on your playlist if you are indeed a lover of good and decent music.
Download below.