Dakuku Peterside's Book Launch: Gov Zulum Says Restructuring And Army Invasion Can't Solve Nigerian Crisis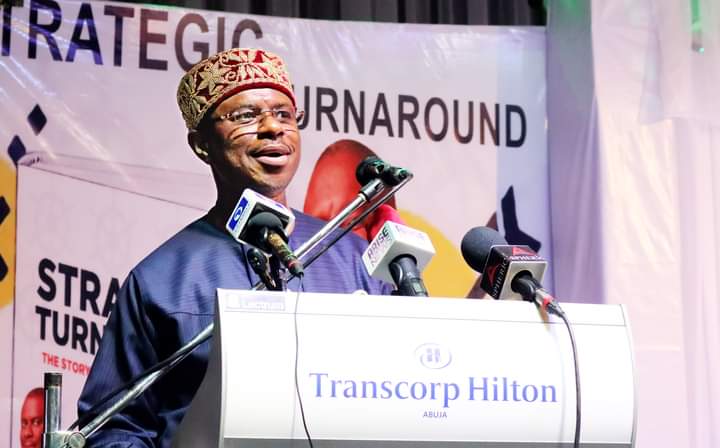 Dakuku Book Launch: Restructuring, Military Invasion Can't Not Stop Nigerian Crisis – Gov Zulum.
– Says Power Should Shift To The South Comes 2023.
Dez Mayorz report.
The Borno State Governor, Babagana Zulum, has told the Northerners to heed to his advice on power shift to Southern Nigeria in the next administration.
Dez Mayorz Media was in attendance to cover the book launch of the former Rivers State APC Gubernatorial Candidate, Hon Dakuku Peterside, who publicly presented his book "Strategic Turnaround, the story of a government agency".
The book is an account of strategic reforms him and his colleagues championed in the regulatory agency with checkered record of below -acceptable performance.
How he raised the bar implementing turnaround models in a public sector to global excellence.
Delivering the title of the lecture, Governor Zulum urged the ruling All Progressives Congress (APC) to heed to his advice and keep to previous agreements made to shift power to the southern part of the country in the next administration.
The governor used the opportunity to blame poor handling of the Boko Haram insurgency in the early years and corruption of government officials for the insecurity in the country.
He added that the mistake Nigeria made that has led to the banditry in the country is ignoring poor countries around us.
The governor shocked the audience when he said that military interventions and even national restructuring cannot stop the crisis, he is calling for strategic leadership and social re-orientation to end the insecurity in the country.
So many dignitaries attended the book launch including the minister of Transportation, Hon Chibuike Amaechi;
Senator Uchendu Andrew and some top Government Officials.
Dez Mayorz report.
25/03/2021.