Celebrations in Port Harcourt As Gov Wike Flag-off Ikoku Flyover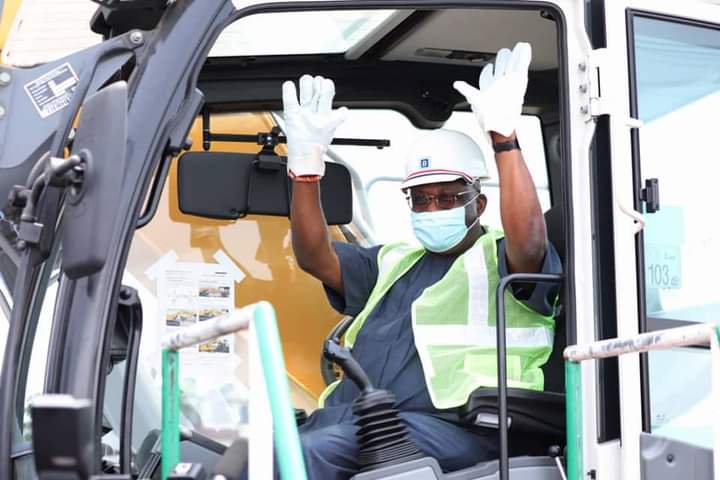 Gov Wike, PDP Zonal Chairman, Others, Flag-Off Ikoku Flyover.
It was a joyous Friday in Port Harcourt City as the Rivers State Governor, Barister Ezebunwo Nyesom Wike, together with South-South Zonal Vice Chairman of the People Democratic Party (PDP), Chief Dan Orbih, Flag-Off Nkporu-Oluworokwo flyover, also known as Ikoku in Port Harcourt, Rivers State, which Dez Mayorz Media was present to witness.
The Rivers State Governor, Nyesom Ezenwo Wike has restated commitment of his administration to sustain the provision of basic infrastructure, says he will not relent in delivering quality projects as he vows to continue in restoring the glorious status of Port Harcourt.
In a unique performing of the flag-off of the Nkpolu -Oroworukwo flyover, by the South-South Zonal Vice Chairman of the Peoples Democratic Party, Chief Dan Orbih said the performance of Governor Wike in office has opened a new floodgate of development in Rivers State, who has naturally become a symbol of what PDP.
Port Harcourt City Mayor, Victor Ihunwo Nyeche was present to welcome the State Governor to Port Harcourt City local government, for the flyover flag-off.
Dez Mayorz media learnt that the bridge, when completed, will be 624 metres long from Olu-Obasanjo Road across Ikwerre Road and Azikiwe Street, including the transition zones, will be 993 metres long.
The bridge will be a dual carriage with four lanes on the bridge and four service lanes, all of which, will be very well lit with street lights.
Dez Mayorz report.