APC Revalidation, Chukwudi Dimkpa Attracts Youth To APC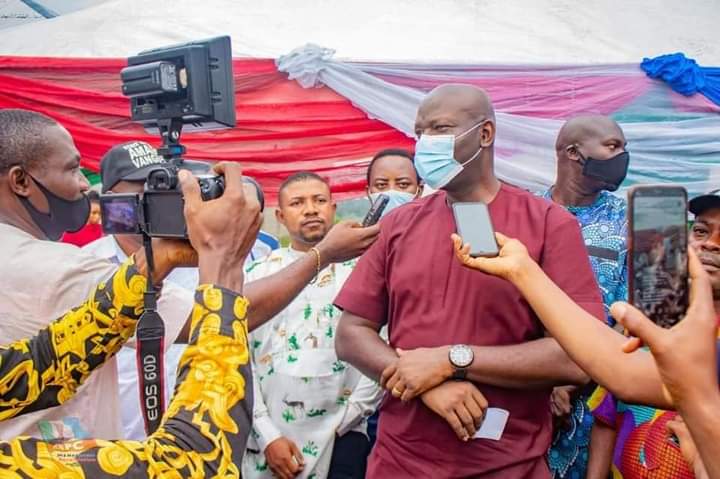 APC Revalidation, Chukwudi Dimkpa Attracts Youth To APC.
The APC Chieftain and the DMOMA Award's Man of the year, Engr. Chukwudi Dimkpa is attracting thousands of youth to APC with his way of life and the way he interacts with the Youths in Nigeria, especially the Youths in South East and South South part of Nigeria.
Speaking to Dez Mayorz Media this weekend, Stephen Woke revealed that himself and many other youth are joining APC across the Eastern Nigeria because of Chukwudi Dimkpa's proficiency and believe in youths.
He said that the youths joining APC know that president Buhari is not doing that well, but there is hope for the betterment of Easterners with the likes of Chukwudi Dimkpa and others in APC.
He concluded by calling on the politicians to act like Chukwudi Dimkpa and work more with the youths.
In Rivers State, mammoth crowd gathered, as the lion of Youth Impact, Chukwudi Dimkpa revalidated his APC membership form in Isiokpo, in Rivers State.
The Young philanthropist, Chukwudi Dimkpa said that the recent Supreme Court judgement that recognized Isaac Ogbobula as the authentic chairman of the party has given room for viable opposition in Rivers State ahead of the 2023 general election. He added that APC will win in the 2023 election, because the party has always provided leadership in the state.
He encouraged members of the party to come out and register to be part of the real change.
Dez Mayorz report.