Loloify Ifunanya Okonkwo Brief Profile.
Ifunanya Gloria Okonkwo known as loloify is an Award winning Eastern Nigerian top-flight Igbo presenter in South East. She has been a trending diva in Nigerian for her unique, cultural band and educating television programme in Anambra broadcasting service(abs).
The DMOMA Award winner is an aide to the Anambra State Governor Willie Obiano.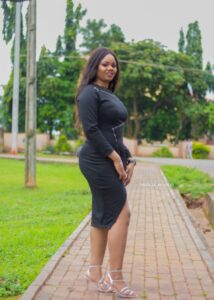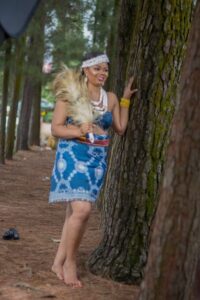 The sensational alluring damsel is from Nomeh Unateze in Nkanu East Local Government of Enugu state.
Born into the family of Venerable and Mrs Samuel Chukwuemeka Okonkwo on 30th September 1993. She is the first born in a family of five.
She is a graduate of Nnamdi Azikiwe University where she acquired B.ed (political science).
She started working in Anambra broadcasting service in 2018 as a marketer in commercial department.
She is the presenter and producer of Ogamba tv programme that showcase the cultures of different communities in a Anambra state. The programme won an award in 2019 at South east igbo concert as the best igbo Tv programme promoting igbo cultures.
And in 2020, ogamba tv programme won another award at Anambra media excellence awards as the best Tv programme of the year 2020.
She is so loved in a unique program she does as a presenter of Osinachi tv programme that teaches the health benefits of free gift of nature and its benefits.
Her third Tv programme that she presents and produce is Anambra social diary, a commercial tv programme that shows different activities people do and gives them a good memory of the event.
She also presents a radio programme called OGE NDI AHIA, a business hype that promote different business people do.
Ifunanya Gloria okonkwo known as Loloify is also a special Assistant to the governor of Anambra state(Chief Dr Willie .M. Obiano) on Broadcasting.
Loloify won awarda in 2020 as the best Tv presenter of the year and Traditional model queen stylist of the year 2020 at Dez mayorz online media excellence award in Port Harcourt.
Loloify is a strong and hard-working woman who knows what she wants and goes for it, and is a straight forward dependent woman.
Asides her career she has a strong passion for God, and has held several post group in the church where she worship.
Loloify is a focused lady and she is loved by all that some of her fans call her 'Osinachi Babe".
Follow her Social Media handles @ Loloify Ifunanya Okonkwo.
I. G. – @iamloloify-official